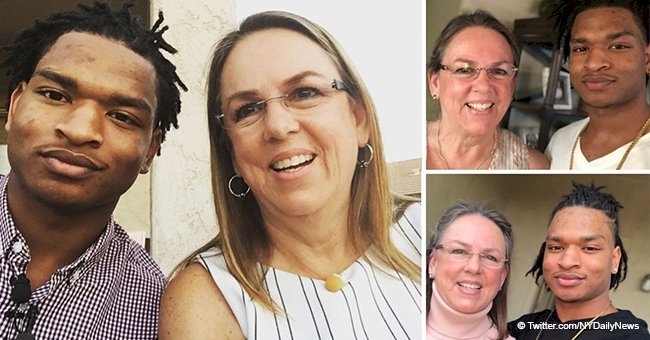 Grandma who went viral for accidentally inviting stranger for 2016 Thanksgiving reunites with him
When a grandma sent out text messages to her children and grandchildren, she didn't realize that she accidentally invited the wrong person to their Thanksgiving gathering. However, what seemed to be a wrong sent message turned out to be a long-lasting friendship between two complete strangers.
Wanda Dench sends out annual invitations to members of her family during Thanksgiving. However, during her 2016 invite, she accidentally sent a message to a teenager named Jamal Hinton. What was supposed to be a text for her 24-year-old grandson, ended up being texted to the then-17-year-old Hinton.
Although they soon realized that it was a case of wrong communication, Dench still invited the teenager to her home that year, and it has become a yearly tradition.
For the third straight year, Jamal attended Thanksgiving with the Dench family, posting a series of photos with his new found family which he's taken in the past three years.
"It was so unexpected, but she was just so sweet about it. It was a reminder that there are still some good people left in this world."
According to the publication, the two friends even keep in touch with one another when it's not Thanksgiving. They share conversations with one another every week, just to check on how both of them are doing.
"She sent me a couple gift cards for Christmas. She also talked to me around my high school graduation, and we've been keeping in touch here and there."
The two are so close, that the young man has even introduced his girlfriend to the family, whom he has brought to Thanksgiving dinner for two years in a row.
As for how Dench sees their relationship, she shared:
"I just clicked when I met him and first talked to him. I thought, 'Oh my gosh, I want to get to know this guy,' " she said. "It gives me faith, a lot, in humanity because so many people have been kind."
"We're more of extended family and, best of all, friends."
Please fill in your e-mail so we can share with you our top stories!