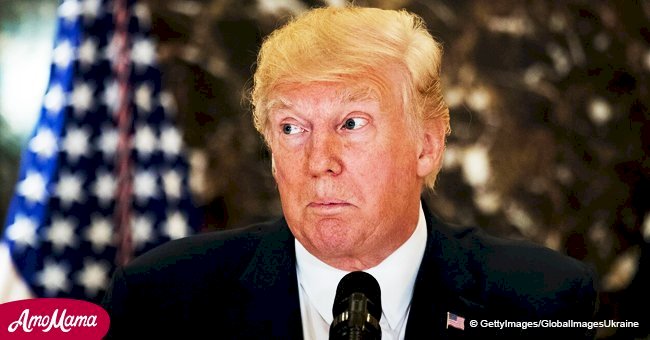 President Trump came up with a new nickname for himself sparking dispute on social media
President Donald Trump cut his official title short when he dubbed himself "President T" on Twitter. The name change sparked hilarious responses on social media.
President Trump continued his antics with a self-aggrandizing tweet after Thanksgiving weekend was over. He praised himself for lowering oil prices and cutting inflation.
But Trump referring to himself as President T is what really set of the Twittersphere. In an obvious comparison, most persons brought up 80's TV star and wrestler Mr T.
Trump posted the following tweet:
"So great that oil prices are falling (thank you President T). Add that, which is like a big Tax Cut, to our other good Economic news. Inflation down (are you listening Fed)!"
And Twitter users were quick to use Mr.T's catchphrase "I pity the fool" in several responses. "I pity the fool who voted for President T," said one user.
Some directly argued the president's claims regarding oil prices and inflation. They didn't quite add up to the reality for many.
Regardless of actual figures, it didn't stop the President from his quirky third-person referencing.
The tweet is no surprise. It follows Trump's grading of himself with an A+ just a week ago. The 72-year-old spoke to Chris Wallace in an interview about current topics and how he is doing so far in his presidency.
When asked how he would rank himself among other presidents, Trump said:
"I would give myself, I would — look, I hate to do it, but I will do it — I would give myself an A+. Is that enough? Can I go higher than that?"
And back in October 2018, Trump again sparked jokes when he sabotaged his umbrella as he stepped aboard Air Force One.
Instead of bringing the umbrella with him, the president simply lowered it to the ground and, unable to close it right away, let it go precariously.
Of course, Twitter users had a field day with the comedic incident. We anticipate the next time the POTUS will give us a laugh.
Please fill in your e-mail so we can share with you our top stories!