Donald Trump gets perfectly roasted by teenager after tweet about global warming goes viral
President Donald Trump posted a tweet apparently confusing the terms "weather" and "climate." An 18-year-old girl corrected him soon after that, attracting a lot of attention.
Trump's tweet read, "Brutal and Extended Cold Blast could shatter ALL RECORDS - Whatever happened to Global Warming?" suggesting that chilly weather hitting the US shuts down the global warming "theory."
It is not the first time that he has denied the scientific consensus related to climate change. One of the most memorable things President Trump said took place in 2012 when he blamed China for the phenomenon as it was a "plan" to hurt American exports.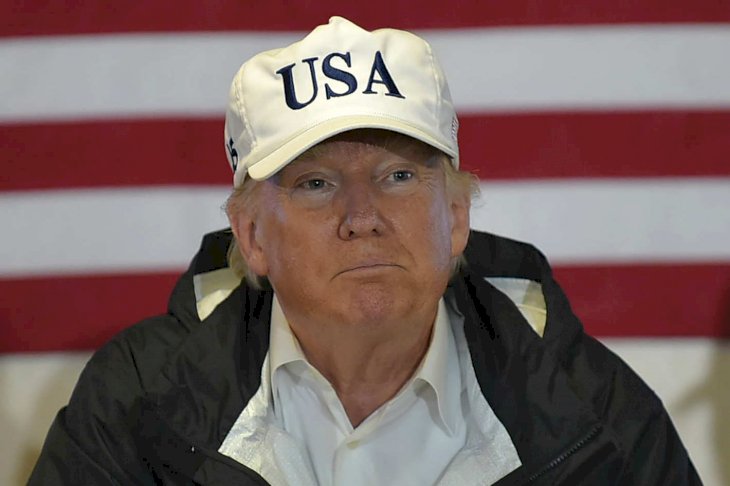 EXPLAINING THE TERMS
One of the people who read POTUS' recent tweet was Astha Sarmah, an Indian young adult, who even replied to it. She said that despite getting "average marks" in high school, she could tell Trump that weather and climate were different things.
"If you want help understanding that, I can lend you my encyclopedia from when I was in 2nd grade. It has pictures and everything," finished Sarmah. Several people praised the girl for what was labeled as the best proof of Trump's lack of knowledge in that topic.
As Nasa reported, the main difference between weather and climate is time. While "weather" is the condition of the atmosphere over a short period of time, "climate" addresses the atmosphere's behavior over "relatively long periods of time."
DEFENDING HER REMARKS
Some people, however, considered that Sarmah's remarks were wrong, defending President Trump's tweet. The young adult shared another message soon after reading people's reaction to point out what she meant with her initial tweet.
I know you're Mr. America-is-all-that-matters, but climate is actually a global phenomenon. Here's today's global weather map (oh, and red=hot.) As a whole, Earth is about 1.2 degrees above preindustrial temps today pic.twitter.com/kRaGd7cZF3

— Bill McKibben (@billmckibben) November 22, 2018
"I believe what Mr. President wished to imply is that this Arctic cold blast contradicts the theory of "global" warming. I think, just because there will be an Arctic cold blast, it doesn't mean that global warming is not a thing. I may be wrong, but I'm just voicing my opinion."
THANKING HIMSELF
It was not the first time that President Trump shared something on social media that many people criticized. On November 25, POTUS thanked himself for the falling oil prices and compared it with a "big tax cut."
Apart from that, he called himself "President T," something that Twitter users made fun of, saying that not only Trump thanked but also gave himself a "pet name" in the same tweet.