Couple organize wedding in hospital chapel after baby son suffered a brain bleed 2 days before
Sabrina and Justin Ernst had to move their ceremony to a hospital chapel after their 6-month-old son suffered a brain injury two days before the wedding.
Sabrina, 36, was getting her nails done when she got startling news from her fiancé, Justin, 40, as reported by ABC Action News.
The couple's little boy, Layton, suffered a brain bleed when he hit his head in a tumble from a baby chair.  
The wedding date - October 6 - was the same date as Sabrina's late grandmas birthday.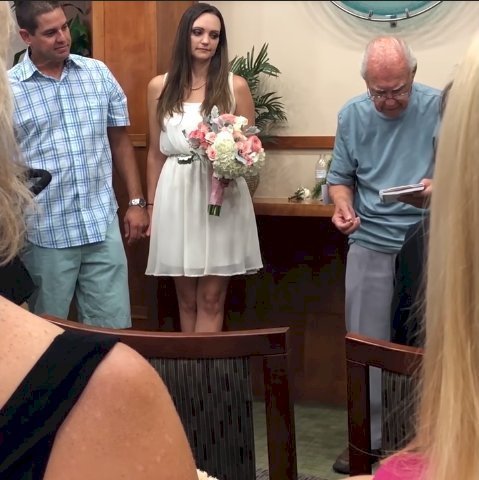 Follow us on our Twitter account, @amomama_usa, to learn more and scroll down to watch the video below.
Layton was rushed by helicopter to John Hopkins Memorial St Petersburg, Florida.
"His eyes were deviated to one side," Justin said. "His head was laying back and he wasn't crying. I was scared."
Luckily, their baby would make a full and speedy recovery, according to the doctors.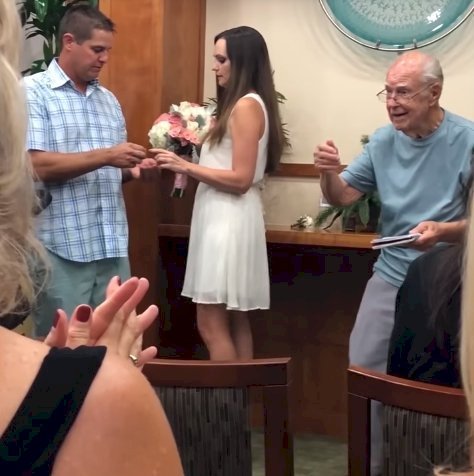 Since Layton needed to remain in the hospital for checking, Sabrina and Justin were more worried about his wellbeing than getting married.
Then, one of Layton's nurses had an idea.

"She asked how many people were coming, and then said they had a chapel there," said Sabrina, a recruiter, from Tarpon Springs. "And then thing's just took off."
The couple, who had been due to marry at Wentworth Golf Club, worked with the hospital chaplain and security.
They said that their 60 guests were still on. However, there was an adjustment in the venue.

Sabrina's 88-year-old granddad had flown from Arizona to attend the ceremony in the little yet crowded hospital chapel.
The wedding date - October 6 - was the same date as Sabrina's late grandmas birthday. They were close, and she had always told her she wanted to tie the knot on her birthday.
The reception was held in the hospital's cafeteria. Wedding photographer Alicia Johnson documented the special day.
Layton was there, smiling as his parents made it official.
Sabrina was overcome with emotions. She said that the hospital wedding "was perfect."