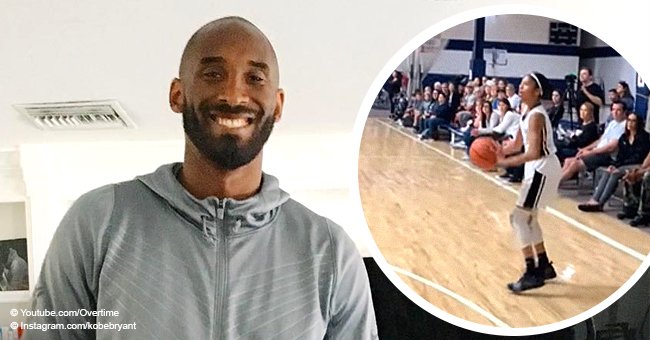 Kobe Bryant's daughter shows off "Mamba mentality" while being coached by dad at a basketball game

Kobe Bryant made sure to pass on a little bit of his passion for basketball to his daughter, who shows off her own version of "Mamba mentality" during a basketball game where she was coached by her dad.
For a good 20 years, Los Angeles Laker legend Kobe Bryant has made his presence felt in the NBA, garnering way too many achievements and accolades to count. The future Hall of Famer was known for his grit, unwavering work ethic, and his intensity on the court. After his retirement from professional basketball, people wondered whether or not there would be another Bryant wreaking havoc in the basketball world. It turns out, there just might be.
Gigi Bryant seems to have inherited Kobe's grit, intensity, work ethic, and skills, that her joining the WNBA in the future seems to be a possibility.
In one of her most recent games, Gigi seemed to have been dominating her opponents, while her father looked on in the background. In one video, it seems Kobe was even coaching his daughter and her team, hoping to provide them with some mamba mentality.
Just like her dad, Gigi has impressive outside shooting skills, and quick hands during defense, which makes it easy for her to guard her opponents. Her keen instinct on offense and grit on defense are extremely similar to that of her dad's back in the NBA, and taking from her dad, it seems both of them know that hustle is an important part of the game.
While she is only 12-years-old, it seems Gigi can easily forge her way into the basketball world, one day joining the WNBA, which she has been watching with her dad since she was a kid. With her skills as excellent as they are now, there is no doubt that the development of this young superstar would only get better from here.
Please fill in your e-mail so we can share with you our top stories!