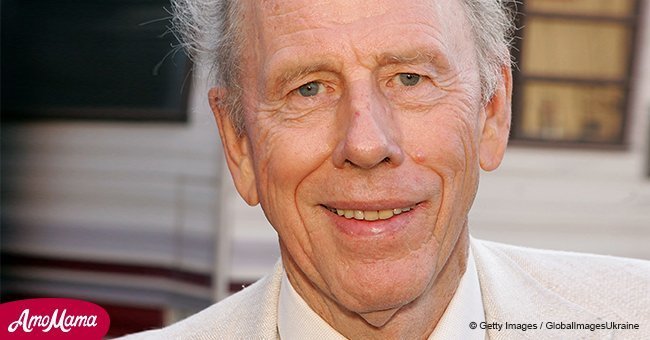 Remembering Rance Howard, Famous for His Roles in 'Gunsmoke' and 'Bonanza'
Rance Howard, the legendary film director and actor who starred in two of the most iconic Western shows ever, sadly hung up his spurs for good.
On November 25, 2017, Ron Howard, the actor's son shared the news of his father's unexpected passing. The 89-year-old man was one of the great character actors of Hollywood's Golden Era. He worked in Hollywood for almost 70 years.
Rance's career started in theater in New York in 1948 when he was just twenty. His passion led him to Hollywood, and in the 1950's he was a staple in Western series like "Gunsmoke" and "Bonanza."
Later he went on to play in such fabled movies as "Cool Hand Luke" and the 1974 cult classic, "Chinatown."
"He's never made the money that people dream of, and yet he's carved out this incredibly unique and remarkable and beautiful career of a character actor," said Bryce Dallas Howard, Rance's granddaughter.
The film director married actress Jean Speegle in 1949, at just 21; and the two went on to find one of the most solid and successful show business dynasties.
They had two sons: Ron and Clint Howard. Both boys followed their parents' footsteps into acting, with Ron becoming a household name in the hit series "Happy Days" in the 1970s.
Ron's films include the science-fiction "Cocoon" - in which his father also starred - the drama "Apollo 13," and the biographical movie "A Beautiful Mind," for which he won the Academy Award for Best Director and Academy Award for Best Picture.
Rance's second son, Clint, has followed his father's footsteps more closely as a character actor and has also ventured into a musical career with a rock band.
A new generation of the Howard family is now rising to take up Rance's example: His two granddaughters, Bryce and Paige.
Bryce Dallas Howard is not just a film actress, but already a respected director, producer, and writer.
Paige Howard, on the other hand, is a theater, television, and film actress, and has seen her talent recognized with prestigious awards, like the Best Supporting Actress at the Los Angeles Movie Awards in 2015 for her role in "The Employer."
Rance has left a rich legacy, not only through his work but by the rigorous work-ethic he taught his children - and the talent he passed on to them.
Please fill in your e-mail so we can share with you our top stories!