Josh Turner's Four Sons Took the Stage to Deliver an Amazing Performance of a Gospel Song
Josh Turner's four sons undoubtedly inherited their father's musical talent as they treated the crowd with a beautiful rendition of a gospel song.
Turner's fans were eager to hear his sons, Hampton, Colby, Marion, and Hawke, perform a song of praise. Even though they were a little shy, their voices accompanied by their innate innocence stole the hearts of the viewers.
Turner, who is known in the world as a country and gospel singer, is a proud Christian and a family-oriented man.
He uses his talent in singing to spread the word of God, and most recently, his children were seen doing the same thing as well.
Follow us on Twitter at AmoMama USA for more details and updates.
With Hampton, the eldest, playing an instrument, the four boys stand side by side in the video and singing for the crowd to honor God.
Perhaps this could be the beginning of their professional singing careers. Their father also started to perform when he was young. Turner realized his passion for singing after he formed the gospel group "Thankful Hearts." It was the start of his long career.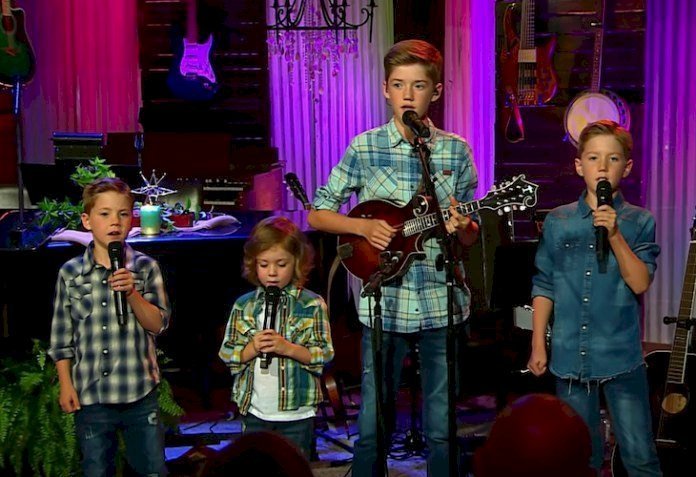 It wasn't long until Turner became known in the whole world. He went on to sing in front of thousands of people, and one of the peaks of his career was when he performed at the Grand Ole Opry in 2001.
Despite his success, Turner remained down to earth and devoted to God. His faith is what keeps him going, as well as his family.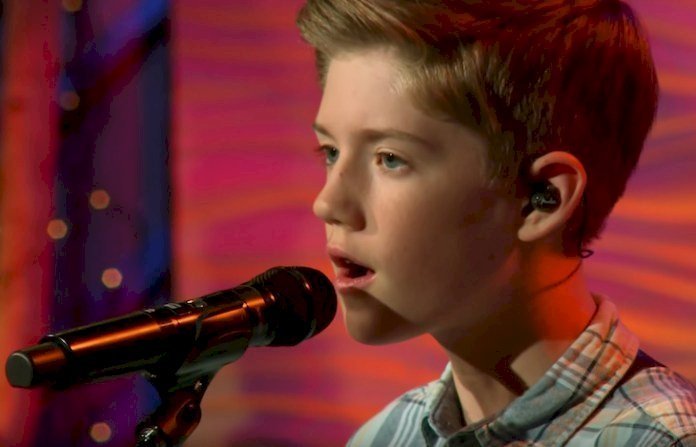 At present, he is currently busy with his seventh studio album called "I Serve A Savior." It consists of gospel songs that he and his sons like to sing during their religious services.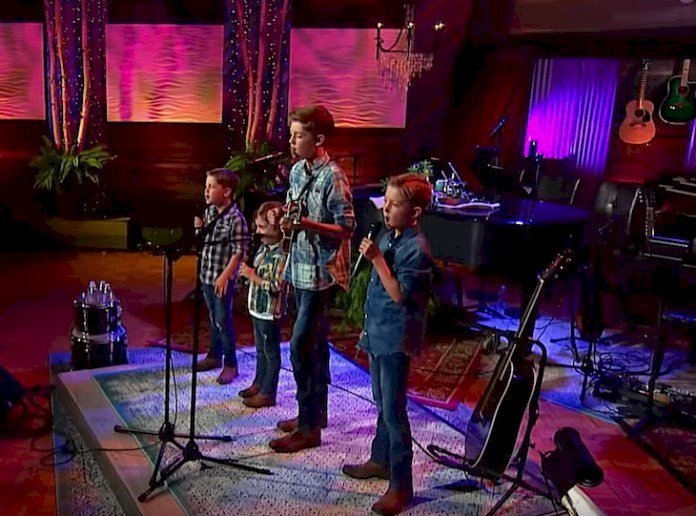 The album was recorded at the Gaither Studios in Alexandria, Indiana and other artists like Sonya Isaacs and Bobby Osborne made appearances.
Speaking with Digital Journal, Turner talked about the album. He briefly mentioned the song "The River (of Happiness)," which he co-wrote with his wife, Jennifer, and their son, Hampton.
"I was very pleased being able to jam on that. It's a song that my wife and my oldest son wrote together, and all four of my boys are singing on it. That song is a cool moment on the record," he said about the track.