Treacherous new trick carjackers might use to steal your car
A man got tricked into stopping and stabbed while his daughter is with him in the car during a gang carjacking attempt.
Due to unknown reasons, the man that fell victim to the latest trick of these carjackers wanted to remain anonymous. Unfortunately, the only relevance identity could have in this case is that it can happen to anyone. 
Being aware during even the most innocent looking of situations may be helpful. Having a better idea of what to look out for will cause one to be more alert during times those situations can present themselves.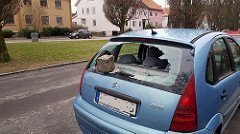 It is also the reason the man wanted to speak out about his experience. The incident occurred in a leafy area of Catherine-de-Barnes in Solihull, Birmingham as the man recalls what happened the night before:
"I was attacked last night... by three scumbags with knives. They tried to carjack me by setting a trap. They tipped all the wheelie bins over in the lane so whoever came by had to get out of their car to move the bins to get past."
Read more on our Twitter account @amomama_usa.
One man was left with a stab wound to the leg after falling for the ruse https://t.co/nJED9vaoop

— Liverpool Echo (@LivEchonews) November 29, 2018
The man continued as he described the confrontation between him and the hijackers:
"After moving some bins, I spotted three kids coming towards me and the car. I managed to get enough of me back in the car to protect my daughter, but I couldn't get the door shut in time. As I kicked out, they attacked my legs with a baton and a knife."
Dad was stabbed in attempted carjacking in Solihull https://t.co/t3N1IrQ2C8

— Tony Larner (@tlarner) November 28, 2018
Thankfully his daughter only suffered minor physical injuries during the attack although the situation could have ended differently. The manager of the nearby Boat Inn in Hampton Lane also commented:
"All I know is that it happened just down the road from the pub. The police apprehended one of the guys just outside the front of our car park. People weren't really talking about in the pub, but they were chatting about it on a WhatsApp group for the area last night."
Dangerous Carjacking TRICK - Paper on your car's rear window. You are backing out and see a paper on your rear window, You get out to remove it. THEN the CARJACKERS MAKE THEIR Move! Do not get out! Drive and remove the paper at a distant place!

— Anna-Marie Booth (@annamariebooth8) November 17, 2017
The man ended his account of events by asking people to be vigilant and to stay safe.
Two years ago carjackers used another method in the Victoria area in Australia to rob unsuspecting people of their vehicles. The method is referred to as 'car bumping,' where the carjackers bump into a person and wait for them to exit their vehicle to access the damage before attacking and taking their cars.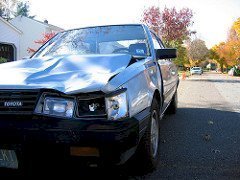 The acting Inspector for the Greater Dandenong district, Inspector Mick Daly advises motorists always to be aware of their surroundings and to be mindful of what is going on around them. If involved in a car accident check your surroundings carefully before exiting your car.
Relatedly, a courtroom video went viral when a teen got sentenced for her carjacking crimes in October, Ky'Andrea Cook from Daytona Beach got sentenced to 20 years in prison for carjacking and battery. She and her boyfriend used a dating app called MeetMe to lure Perry Nida to meet with Cook.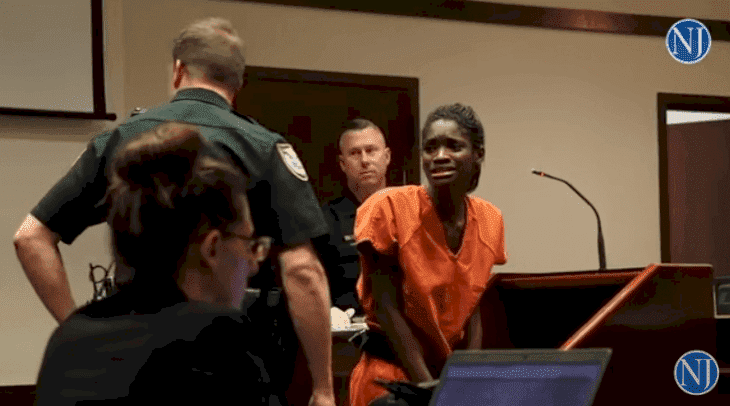 Once in the car, Cook's boyfriend pulled a gun on him, and the situation got out of hand, during which Nida got shot in the stomach. He got transported to a hospital in time where they managed to save his life.
Cook's initial sentence changed when Judge Foxman allowed Cook to withdraw her no contest plea after almost two months of sentencing. According to the judge he did so due to a miscommunication problem with Cook's previous attorney.