Southwest Airlines worker mocks 5-year-old girl's 'Abcde' name and brags about it online
On November 2, Traci Redford and her 5-year old daughter Abcde boarded a Southwest Airlines flight home to El Paso. However, they were mocked by an airline worker who mocked the child's name.
The worker didn't only laugh in their faces but she also posted an image of the child's boarding pass online to further torment her.
Abcde Redford, 5, has a unique name which is pronounced as "ab-city." At the beginning of the month, a Southwest Airlines gate agent at John Wayne Airport mocked her for it.
The girl's mother, Traci Redford, shared that the agent made fun of her child's name and even posted a picture of her boarding pass on social media.
5-year-old Abcde Redford pronounces her name "ab-city." A Southwest Airlines gate agent is accused of mocking her name. https://t.co/eahLNDzysn pic.twitter.com/gzWZUKFuDQ

— Action News on 6abc (@6abc) November 29, 2018
For more on this story go to our Twitter account @amomama_usa. Traci recalled the incident saying:
"The gate agent started laughing, pointing at me and my daughter, talking to other employees. So I turned around and said, 'Hey if I can hear you, my daughter can hear you, so I'd appreciate if you'd just stop.'"
Southwest Airline employee mocked girl, 5, named Abcde https://t.co/HDPKHgDYNn pic.twitter.com/lBvYWbipqO

— Newsweek (@Newsweek) November 29, 2018
At the time, the mother and daughter pair were catching a flight home to El Paso. The incident occurred at John Wayne Airport in Orange County.
Awful: Southwest Airlines Gate Agent Mocks Five Year Old Girl's Name https://t.co/ve47XJjCfo pic.twitter.com/73Qdy9pVKr

— Ben Schlappig (@OneMileataTime) November 29, 2018
Abcde lives with epilepsy, so she and her mother always pre-board. Traci said:
"While I was sitting there, she took a picture of my boarding pass and chose to post it on social media, mocking my daughter. It was actually brought to my attention by somebody who had seen it on Facebook and reported it to Southwest Airlines. And after two weeks of doing a formal complaint, Southwest hadn't done anything."

In response to the incident, Southwest Airlines issued a statement saying:
"We extend our sincere apology to the family. We take great pride in extending our Southwest Hospitality to all of our Customers, which includes living by the Golden Rule and treating every individual with respect, in person or online."

They further stated:
"The post is not indicative of the care, respect, and civility we expect from all of our Employees. We have followed up with the Employee involved, and while we do not disclose personnel actions publicly, we are using this as an opportunity to reinforce our policies and emphasize our expectations for all Employees."
This is just wrong. I named my kid LMNOP (pronounced Lim-nop) and I would be mortified if someone made fun of them.

— Abe Froman (@Fabe357) November 29, 2018
Traci has since used the incident as a learning curve for her daughter:
"She said 'Mom, why is she laughing at my name? And I said not everyone is nice and not everyone is going to be nice and it's unfortunate.'"
Despite filing a formal complaint with Southwest Airlines and the company issuing her an apology, they've refused to reveal whether or not the agent has been fired. It's also not clear if the person has faced any other kind of disciplinary action.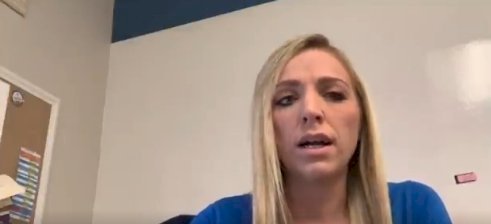 In April the airline's flight was forced to land after takeoff when a bird struck the plane in Nashville at the International Airport. The plane which was en route to Phoenix landed safely back in Nashville and was "taken out of service for maintenance review."
Fortunately, nobody was injured during the landing and employees got the passengers on a new flight.