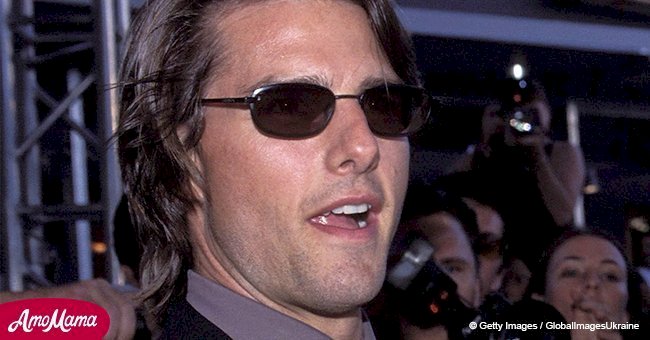 Here's how Tom Cruise once reacted to provocative declarations of a gay porn actor
The 56-year-old actor and producer, Tom Cruise, has been fielding allegations of being gay for most of his professional career. Cruise has won three lawsuits regarding claims about his sexuality thus far.
One of the most notable lawsuits was the defamation case against porn star, Chad Slater, also known by his stage name, Kyle Bradford. Cruise filed a lawsuit in May 2001 after a magazine quoted Bradford as saying that he had an affair with Cruise.
Daily Mail reported that at the time, Cruise released a statement saying he wasn't gay. The actor said that he "thoroughly respects others' rights" to follow their own lifestyle choices, but he wasn't gay and never had an affair with Bradford.
Read more on our Twitter account @amomama_usa.
Bradford's claims followed soon after Cruise divorced from his wife, Nicole Kidman. According to French tabloid Actustar, Bradford claimed that the discovery of his alleged affair with Cruise is what led to the star couple's divorce.
Cruise and Kidman tied the knot on December 24, 1990. They parted ways eleven years later when Cruise filed for a divorce. Kidman didn't instigate the divorce proceedings and even said in an interview five years later that she still loved Cruise.
According to Daily Mail, Cruise's lawyer explained that the actor couldn't afford to lose "the respect and enthusiasm" of his fans as it could cost him "substantial sums." Cruise felt that claims of an affair with a man would ruin his reputation.
Even though Bradford said he never uttered those words, and the magazine printed a retraction of the alleged quote, Cruise went ahead with the lawsuit against Bradford anyway.
According to EW, Cruise initially filed for $100 million, and the judge handed the ruling in Cruise's favor. Bradford was ordered to pay a $10 million judgment to Cruise.
Bradford defaulted on the lawsuit, saying he would have to file for bankruptcy. The porn star maintained that he didn't know Cruise personally and never said he had an affair with Cruise.
More recently, mobster Johnny Fratto's posthumous biography "Now That I'm Dead: Here's The Real Dirt," said he had firsthand experience that Tom Cruise wasn't gay.
Fratto coached Cruise for his role as Fast Eddie in the 1985 film, "The Color of Money." Fratto described Cruise's interactions with women, as witnessed first hand, that convinced him that Cruise is straight.
Fratto passed away in 2015 when he lost the battle to lung cancer. His posthumous biography went for sale on Amazon on October 1, 2017.
Please fill in your e-mail so we can share with you our top stories!