Connecticut parents outraged about being banned from school lunchrooms
Parents reacted with shock when the superintendent sent out an announcement that parents were no longer allowed to visit their elementary school children during their lunch break.
The Darien school system has dealt with a growing number of parents in school cafeterias lately and decided that parents and guardians could no longer visit their children in elementary school during lunch.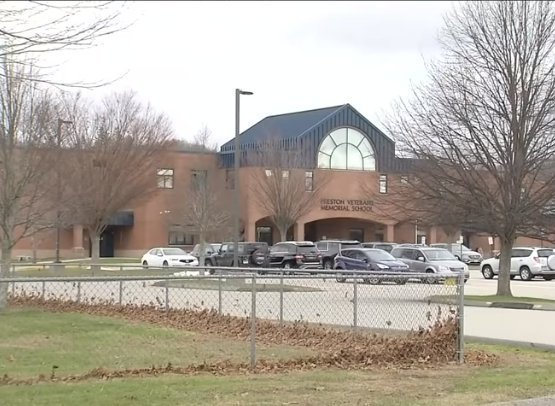 Many emotional parents in the wealthy shoreline community of Darien reacted with shock and protested the matter while others welcomed the change and agreed that it was time to stop the disruptive practice.
Read more on our Twitter account @amomama_usa.

Jessica Xu had a child in first grade and said it feels like she had been punched in the gut and added:
"I chose the town for the schools. I'm so frustrated the schools don't want me there."
Policies regarding parent visits vary significantly between schools and districts with it not being an issue in some areas due to work obligations parents face.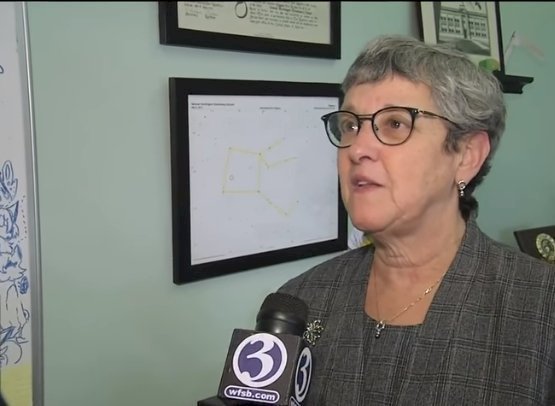 Darien with its Colonial style homes and general household income exceeding $200,000 make for parents having the time to visit their children during their lunch breaks, and with so many parents attending it has become disruptive. 
According to the chairman of the Darien Board of Education, Tara Ochman, the principals felt that the day to day running of the school became affected. On a typical day, about six or seven parents would hang out in the cafeteria with their children.
In a written statement Tara said:
"We believe that schools exist for children, and we work to develop the skills necessary for students to grow into engaged members of society. We work every day on this mission so that our students embrace their next steps confidently and respectfully."

Franzese, who worked as a special education therapist in Weston for eight years
said
:
"From a professional perspective, when we're the ones left dealing with your child when you leave, it wasn't good."
One of the parents, Terry Steadman, told the board she was driven to tears by the shocking news and said:
"To just ban parents from the lunchroom, which is effectively what you're doing with this email, I don't think it's right. I don't think it's in the spirit of a collaborative environment. It's about managing the numbers in the school. You just can't have parents hanging out at the school, just watching."

The school board stands by their decision, but Tara Ochman also added:
"We have volunteers in our schools daily, and we are lucky to have such an engaged, thoughtful community that cares for kids in Darien."
Similarly, a mother called Kathy Lindsay got banned from going to her children's school in Ontario, Canada. 
Kathy Lindsay, mom of allegedly bullied girl, gets banned from school http://t.co/f8nNcffB

— HuffPost Canada Life (@HuffPostCaLife) July 12, 2012
The Algoma District School Board's director of education, Mario Turco issued a letter to inform Kathy that she needed prior written permission to visit Queen Elizabeth Public School or face trespassing charges.
The situation came about when Kathy notified the school that her daughter was being bullied at school. After numerous phone calls and meetings, she decided to walk her daughter to school and class to avoid her being bullied as she added:
"They're going to say I called often — and yes, I did. I called often because it's not taken seriously enough and that was my way of trying to get something done about it."
An Ontario Mom is banned from her daughter's school for trying to protect her from bullies. Kathy Lindsay joins me with her story at 5:38.

— Richard Brown (@rbShowSK) July 11, 2012
The Lindsay's have since taken their children out of the school and considering other options, while lawyers handled matters regarding the letter she received banning her from her children's previous school.
Kathy Lindsay, mom of allegedly bullied girl, gets banned from school http://t.co/sZpg1IlI via @HuffPostCaLiv

— Sprigeo - Be Safe (@sprigeo) July 12, 2012
But the year has come to an end, and soon it will be Christmas followed by a brand new year, and school year for many youngsters, but it won't just be a new year for the students, but for those involved in their education as well.
A principal from Lexington, Kentucky, Gerry Brooks uploaded a video where he explained in his own words what the most stressful part of the beginning of a new school year is. 
In the video that  Gerry uploaded to YouTube, he explained why helping new kindergartners during their lunch break is the most tiring of all tasks in a very comical way and well worth the watch.