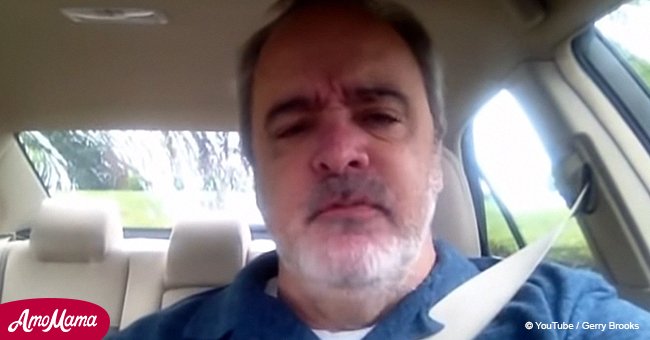 This principal hilariously rants about what's most stressful at the beginning of a school year
Principal Gerry Brooks humorously answers the question about the most demanding and taxing part of the start of the school year in an amusing video.
Gerry Brooks, a principal by profession, from Lexington, Kentucky, uploaded a funny video on YouTube, on August 19, 2016.
In the video, Brooks expresses his thoughts on what, according to him, is stressful at the beginning of the new school term.
Read more on our Twitter account @amomama_usa.
With the start of the summer season, it's time for little ones to go to school. This part of a child's life is exciting to their parents, however, people should also remember that all the teachers and school staff that are busy preparing for a full year and trying to make it as enjoyable as possible to the children, he said.
Once the school doors open and students start arriving, it only gets more stressful for the teachers and other staff.
Someone who has been through the type of stress associated with the start of the term and knows a great deal about it is Principle Brooks.
He has only one response when people ask him about the most stressful part of the start of the school year: it's the kindergarten lunch duty.
In the video, Brooks explains why helping new kindergartners, and there are certainly a lot of them in school, during the lunch break is the most tiring tasks of all, in a very funny manner.
He illustrates what it is to have a bunch of little ones eat lunch together. Getting them to sit in a place is definitely very difficult because they are in a new environment and are excited to move around.
"Kindergarteners have never been together in a big group trying to eat lunch, it's like trying to get a bunch of kittens to do something."
Gerry Brooks, YouTube, August 19, 2016.
According to Brooks, even if he finally manages to make them sit in a place to eat, a whole new set of problems arise.
He goes on with his comical rant and talks about all the kindergartners who come to school with "fancy" Lunchables.
This leaves him with the job of opening an infinite number of little boxes and packets of food. Brooks even shows a couple of Lunchables boxes to the viewers.
He then continues to describe the different stories that each child has and each of these stories start with, "umm, umm, umm..." He has to be a part of debates where the topic is ponies and whether ponies would make good indoor pets.
The video has left viewers in a fit of laughter and would definitely make people realize that teachers and school staff work really hard in order to manage children at school.
Please fill in your e-mail so we can share with you our top stories!