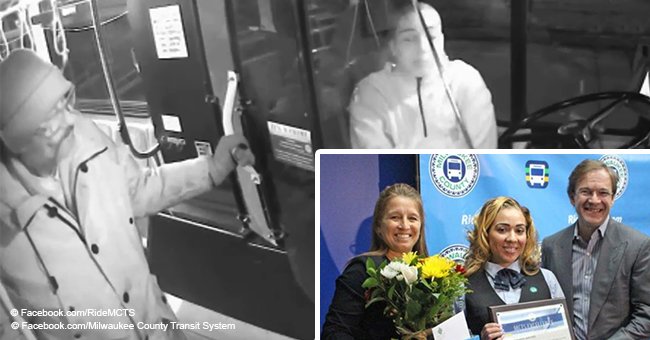 Milwaukee bus driver goes the extra mile to help homeless man find food & shelter in viral video

Natalie Barnes, a bus driver in Milwaukee, attracted a lot of attention with a simple yet beautiful gesture toward a man who was going through a tough time.
In a video that the Milwaukee County Transit System uploaded to its Facebook page, Natalie appeared working on a chilly October 13 evening when a person, identified as Richard, boarded the bus.
When they reached the end of the line, Natalie and Richard started talking, and he revealed that he had been living as a homeless man for a week because his home was condemned.
Source: Facebook/Milwaukee County Transit System
GIVING RICHARD A HAND
Knowing that she couldn't do much to help, Natalie offered Richard to buy him some dinner, to what he declined. Later, the bus driver asked if he wanted to stay on the bus and keep warm, and Richard agreed.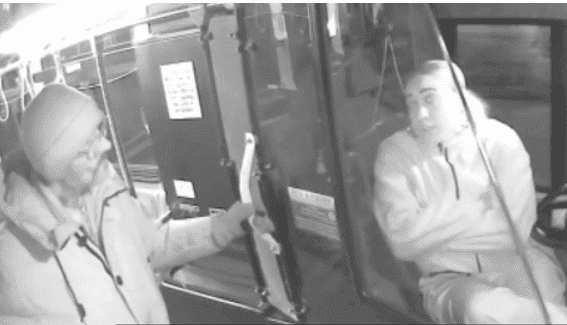 Source: Facebook/Milwaukee County Transit System
At some point of the clip, captured through the surveillance cameras in the bus, both of them appeared with bags of food, suggesting that Richard eventually accepted Natalie's food. Later in the video, the man said, "I don't know what to say but thank you."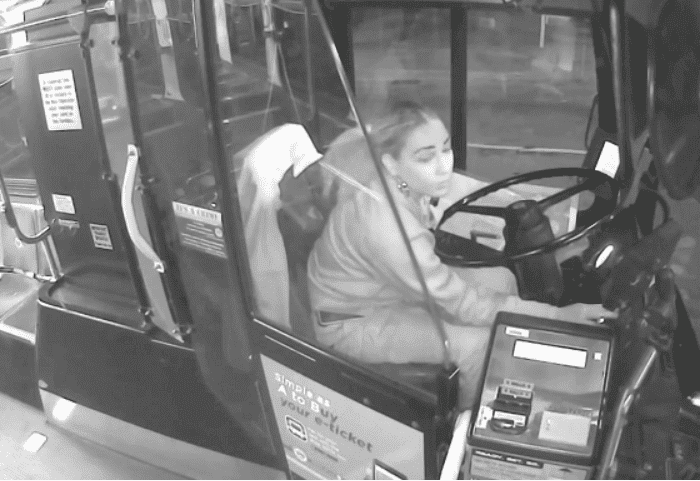 Source: Facebook/Milwaukee County Transit System
The highlight of the clip, however, was that Natalie contacted one of her friends who helped Richard get into a temporary shelter. After her amazing act became viral, the transit agency honored her in a beautiful public ceremony.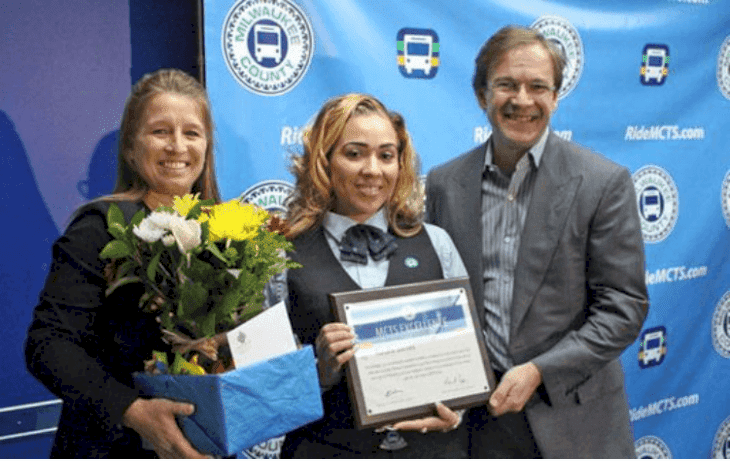 Source: Facebook/Milwaukee County Transit System
Natalie revealed that she and Richard became friends and that they talked every couple of days. "He thanks me every time he talks to me for helping him. He calls me his little guardian angel. I'm happy to say that he's progressing well," admitted Natalie.
HELPING VINNIE
That bus driver was not the one person who helped a homeless person. Nicky Pati, a barber from Queensland, met a homeless man called "Vinnie" in 2015. Since he had no place to go, Nicky told him that he could stay in his barber shop, and even gave him some gigs.
Two years after Nicky saw Vinnie for the last time, a man got into the barber show wearing nice clothes. He introduced himself as Vinnie and told Nicky that he was there to say thanks for helping him get back on track. The barber revealed that Vinnie even had a car, a good job, and a house.
Both stories set clear that there are times when people just need a little push in order to get back on their feet.
Please fill in your e-mail so we can share with you our top stories!