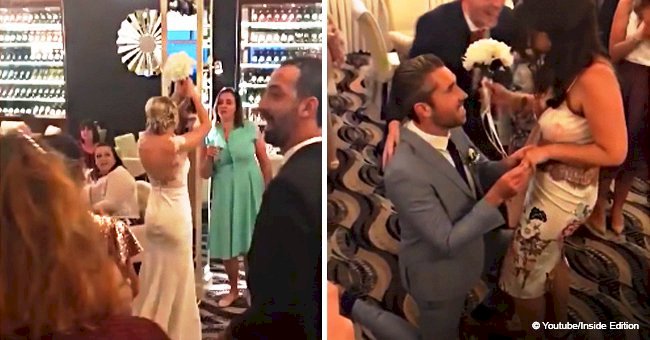 Wedding turns into double celebration after bridesmaid catches bouquet and boyfriend falls on one knee
When a bridesmaid catches the bouquet at a wedding, the boyfriend is usually put on the spot as the jokes about a proposal start among the guests. But when this particular bridesmaid was handed the bouquet, her boyfriend was ready and waiting for her on one knee.
Kirsty Frayne, 29, a teaching assistant from Bognor Regis in West Sussex, was celebrating the wedding of her boyfriend's cousin, Ben Lavell, and his bride Natalie at the Carlyon Bay Hotel near St Austell, Cornwall.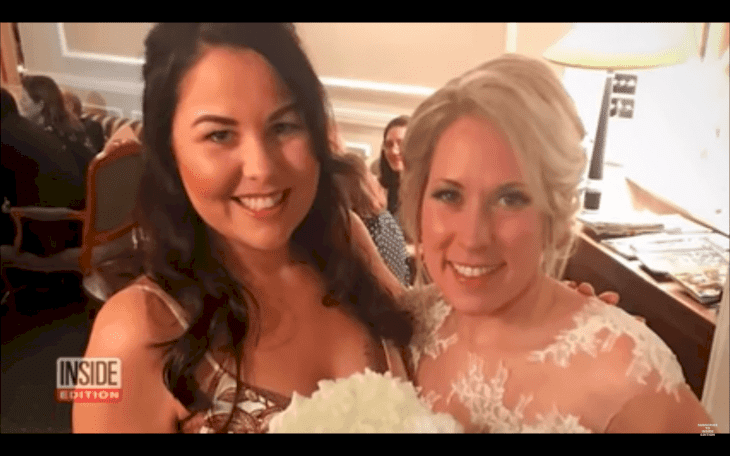 Source: YouTube/InsideEdition
When the time for throwing the bouquet came, Kirsty joined the rest of the girls at the party and watched as Natalie turned around, ready to proceed with the tradition of throwing the flowers over her back. But instead, Natalie turned around, walked over to Kirsty and handed the bouquet directly at her.
She then pushed Kirsty to turn around, and there was her boyfriend, Joe, on one knee and with a ring in his hands. He proposed in front of the surprise guests and the emotional bride, and after accepting, Kirsty couldn't contain her tears as she hugged her now fiancé.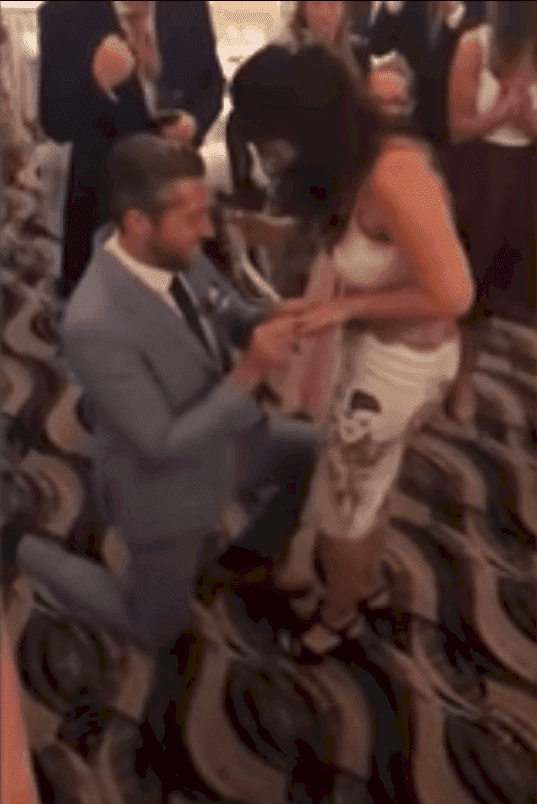 Source: YouTube/InsideEdition
Joe Booker, 28, came up with the plan at his cousin's stag do. "I was at Ben's stag do in Krakow, Poland, when after a few drinks he said he thought it would be a good idea for me to propose to Kirsty at his wedding," Booker explained to The Sun.
And continued:
"I was not sure at first, as I didn't think about getting married yet - we are just about to emigrate to Australia - but then I thought it doesn't get much more romantic than proposing at a wedding."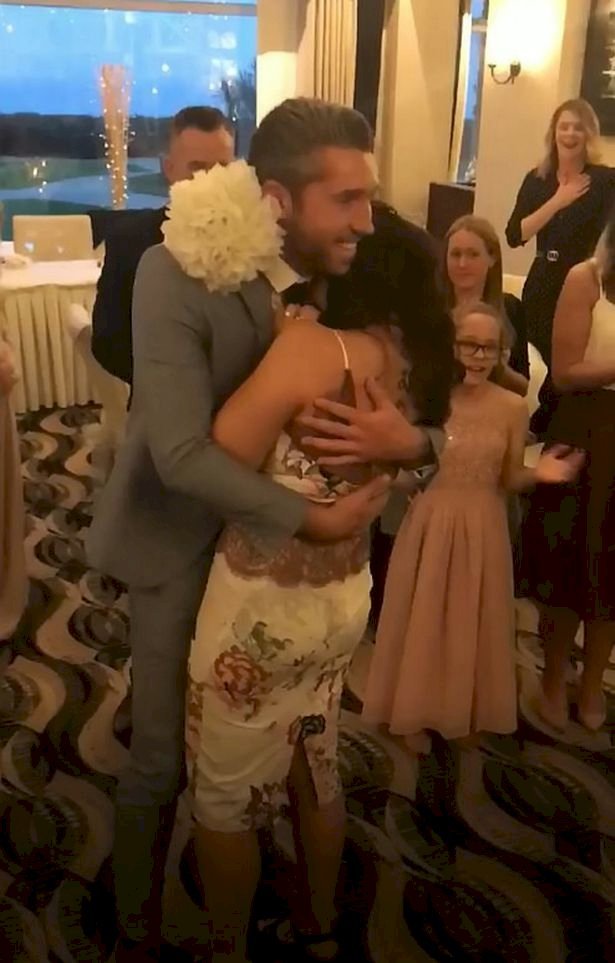 Source: YouTube/InsideEdition
And while most brides would be afraid of having someone else steal their thunder on their wedding day, Natalie thought the gesture was lovely and came on board without thinking twice.
"I never thought Joe would propose like that. He's very quiet and doesn't like being the center of attention, so, for him to get down on one knee in front of a lot of people was massive," Kirsty told Inside Edition.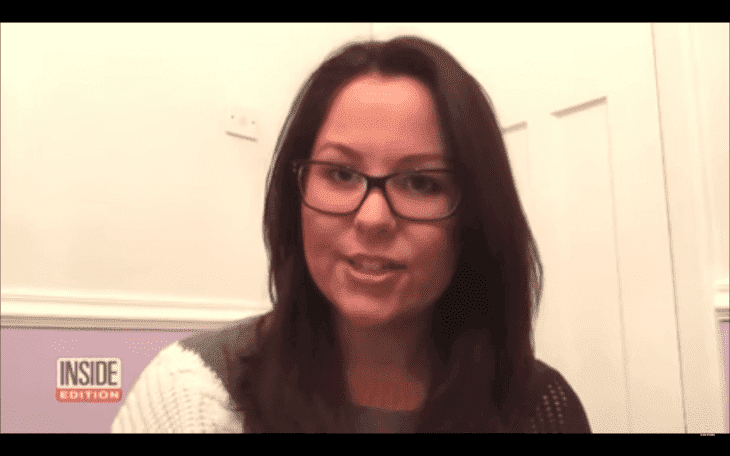 Source: YouTube/InsideEdition
Ben and Natalie are enjoying her honeymoon in Bali while Joe and Kirsty are getting ready to move to Australia and start planning their big day.
ANOTHER DOUBLE SURPRISE
While Joe surprised Kirsty with a bouquet and a ring on the same day, another man stepped up his game by giving his bride a proposal and a wedding only a few hours apart.
Alfred Duncan and Sherrell Woodward became a social media sensation after Duncan documented the special day he prepared for his girlfriend without her knowing.
They had agreed on having a "competitive date day" in which one of them planned a surprise date, and the other had to accept everything without asking questions. So, Duncan took Woodward to a restaurant where her family was hiding in a private room and proposed.
After she accepted, Duncan instructed her to go get dolled up for a special engagement photo shoot, but when she arrived at the venue, she realized they were actually going to get married right there.
Please fill in your e-mail so we can share with you our top stories!