Woman almost loses her lip after Botox horribly doubles them in size
She took a couple of glasses of wine and felt ready for the cosmetic surgery after seeing the other women waiting to be operated.
Rachael Knappier attended a "Botox party" after her friend convinced her to inject her lips and seeing that the price was really cheap, she could not resist, so instead of drinking another glass of wine, she decided to enter to the room.
Hours later, the 29-year-old woman had to go to the hospital in an emergency, because she could have lost her lip because she had no idea what was injected into her.
But what is a Botox party? Read more on our Twitter account @amomama_usa
How a Woman Nearly Lost Her Whole Top Lip at Botox Party (Photos) https://t.co/NJn0EtknYy pic.twitter.com/jVCdMsIaXz

— Robert Littal BSO (@BSO) November 30, 2018
They are a private space for a number of people offering beauty treatments. During the last year it has become quite a trend in the United Kingdom, thanks to these "parties" the Botox application procedure increased to more than one million.
According to The Mirror, Rachael said: "My friend had told me about this beautician and how great she was, so I decided to move on."
Woman nearly lost lip after 'Botox Party' fillers saw them 'double in size' https://t.co/BUW3Vz2uXA pic.twitter.com/aKIGFe21LR

— The Mirror (@DailyMirror) November 29, 2018
Without hesitation of her friend and with a few glasses of wine, she accepted. What Rachael did not know was that the women who did the treatment were ex-prisoners without medical training.
Knappier had never thought about injecting botox on her face or removing her wrinkles, but when she was told about her lips, she did not think twice.
Previously, Rachael visited a locally qualified, but highly qualified nurse to fill part of her lip with Botox. Her concern about the lip is that, when she was a teenager, she hit her lip with an emergency door.
So when she saw the women with local anesthesia on their faces waiting for Botox, she did not mind asking if the women were certified. After receiving the injection, Rachael mentioned that it hurt a lot and in a few hours she felt bad: she felt pressure on her face and her lips swelled.
Concerned, Rachael went to the alleged beautician who argued that the swelling had been caused by an allergy. After seeing that nothing she said helped her, she called her mother who recommended a specialized clinic.
The specialists mentioned that she had to go to London in an emergency to be operated on in order to save her lip. After three months of treatment, Rachael's lips diminished and have almost returned to the same as before.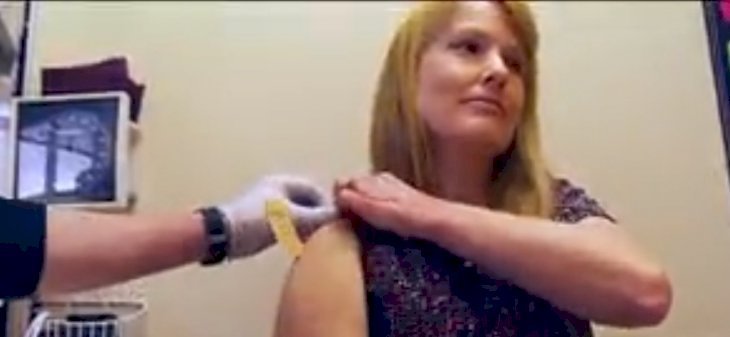 People must start considering injections as a serious thing, like the story of Jacalyn Broze. She went to the doctor to get her flu shot in 2017 but right before the day even ended, she was feeling excruciating pain in her shoulder.
Weeks had passed, and Broze's chiropractor noticed that her right arm and shoulder were sloping. Alarmed, Broze went to see several doctors.