Pair of lions are caught 'laughing' together and it's a sight to see
Two male lions from the Masai Mara National Park in Kenya caught the attention of people all over the internet after a pair that seems to show them "laughing" have spread like wildfire, causing people from across the globe to crack up alongside the big cats.
Is not rare to see cute videos of animals like dogs, cats, and even dolphins smiling or even imitating the human's laugh, but watching two big lions holding the same hilarious expression as if they were sharing a good laugh seemed impossible.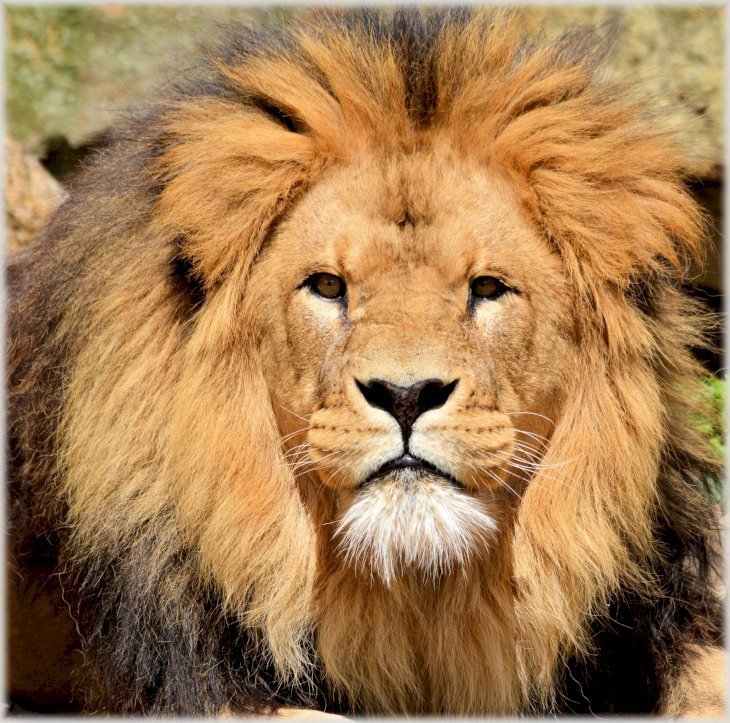 However, Rose Fleming, a 49-year-old photographer from South Carolina, made it possible.
The textile designer was enjoying a game watchers safari Olare Motorigi Conservancy in Kenya when her group spotted the lions. She didn't waste time and started snapping pictures of the big cats, and she managed to capture a pair of stunning pics that could easily pass as two pals roaring with laughter.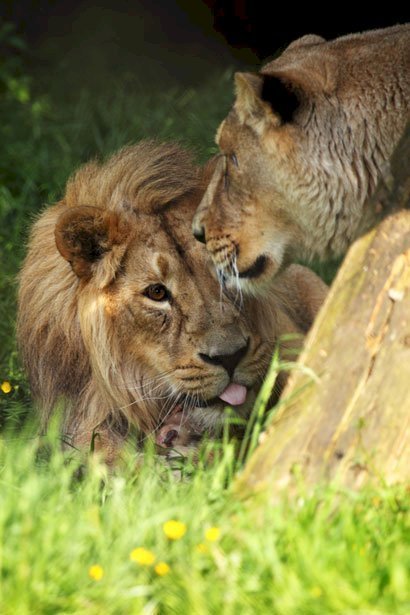 With their noses scrunched, eyes closed, open mouths and teeth on display, the Lions have become the latest internet sensation, as people claim they can't stop laughing only of imagining what they would sound like.
Talking to the Daily Mail, Fleming gave a bit of insight on the situation behind the pic, revealing that at the moment her group stumbled upon the lions, they were looking for some lionesses in the Masai Mara, and continued:
"They caught a trail of pheromones, simultaneously took a whiff and had these looks on their faces when they picked up their heads. Their faces look as if they were sharing a private joke that made them crack up laughing."
Fleming stated that she had never seen that kind of behavior in lions before, "not even on Nat Geo."
She also revealed that this was her first to trip to Kenya, but after the experience, Fleming plans to return to Africa to hopefully keep taking amazing pictures of lions in the wild.
Lions and big felines, in general, have had a bad reputation for years. But it has been proven that the king of the wild can be as gentle as it gets with humans as long as they don't feel threatened.
CHRISTIAN THE LION
Several animal enchanters and rescuers have created incredible bonds with lions, both babies, and grown-ups, and to this day, one of the most amazing stories is that of Christian the lion and his two favorite humans.
Christian lived in London most of his young life with John Rendall y Anthony 'Ace' Bourke on the basement of their antique shop. However, once he overgrew the place, the pair decided it was the best for him to be relocated to Africa.
That's how Christian was reinserted into the wild and became the leader of his pride.
A few years later, Rendall and Bourke decided to visit Christian to see how was he doing, despite getting a warning from people that said the lion would not remember them and their encounter could go terribly wrong.
THE REENCOUNTER
The reencounter, filmed for a pair of documentaries that were released years later, shows the tear-inducing moment Christian approaches the humans and, after recognizing them, jumps on them, hugging and licking them.
The happy trio got to spend an afternoon together, and Christian even introduced his new family to Bourke and Rendall.
Christian was last seen in 1973, heading over the direction of the Meru National Park. Since he was able to survive the most critical years of his reintegration to the wild, Rendall and Bourke liked o believe their friend had a bigger pride of lions and lived for other seven or eight years.
His progeny are probably still roaming around the are these days.