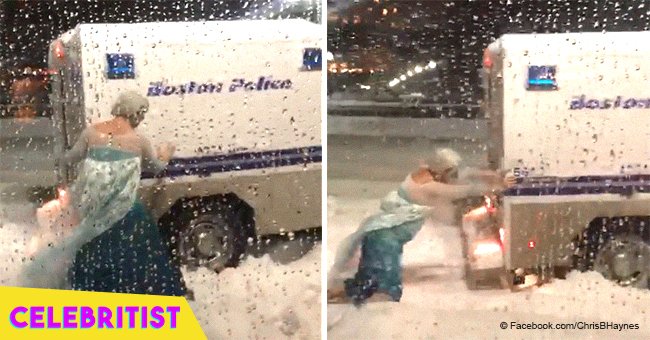 Here's the story behind the video of man dressed as Elsa from 'Frozen' pushing police truck in snow

The cold didn't seem to bother a man dressed as Frozen's Elsa when he helped push a police truck that was stuck in the snow.
A man identified as Jason Paul was caught on video channeling a real-life Elsa saving the day. He was dressed as the famous Snow Queen from the Disney movie and attempting to push a police truck during a blizzard.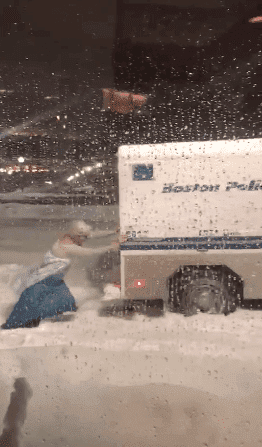 Source: Christopher B. Haynes / Facebook
The scene took place outside a South Boston bar called The Gallows and people from inside the bar filmed it. With all his might and garbed in his costume, Jason singlehandedly removed the van from a snow-filled ditch as evident in the clip.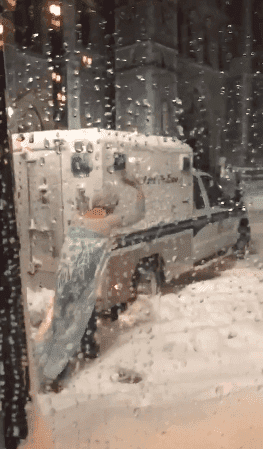 Source: ChrisBHaynes / Facebook
Onlookers could be heard chanting "Elsa" in the background as they watched the man become a hero. However, these same people earned backlash online after the video went viral. Many wondered why they were laughing and chanting instead of helping Jason outside.
Jason was hailed a hero on Twitter with fans commending him for his selfless act of braving the cold to save someone else. This is also why another man in Alberta became famous. He jumped into an icy pond to save his furry friend in Lacombe Lake Park.
THE COLD DIDN'T BOTHER THIS MAN TOO
Duncan McIver didn't think twice about diving into the ice-cold lake when his dog suddenly jumped in. He knew his pet wasn't equipped in swimming and there was no way he was going to watch him die. Incidentally, a CTV News crew was on location filming a segment on ice rescues and Duncan's stunt was caught on video. This made him an instant hero when the video was uploaded and viewed around the world. It reached more than two million views and thousands of retweets because the cold didn't bother this man too.
Please fill in your e-mail so we can share with you our top stories!