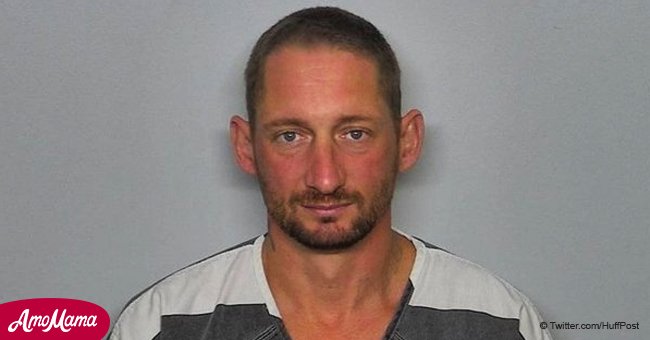 North Dakota man pleads guilty for planning to kill President Trump with a forklift

A man from North Dakota has pleaded guilty to an odd attempt of killing the President of the United States with a forklift.
Gregory Lee Leingang, from Bismarck, was accused of stealing a forklift and crashing a presidential motorcade route on September 6, 2017.
As reported by The Bismarck Tribune, the plan was to reach the limousine Donald Trump was in, flip it over and kill him.
Follow us on our Twitter account @amomama_usa to learn more.
ONE LESS CHARGE FOR PLEADING GUILTY
The plan was described by Brandi Sasse Russel, a U.S. Assistant State's Attorney, during a hearing on Friday. As a result, Leingang was indicted on two criminal counts: entering a restricted area using a dangerous weapon and attempting to damage government property.
Per the terms of the plea agreement, prosecutors have reportedly dropped the charge related to the use of a dangerous weapon but Leingang still faces quite a long time behind bars.
ADDITIONAL YEARS ADDED TO HIS SENTENCE
The 42-year-old's legal representative, Michelle Monteiro, claimed in court that, at the time, her client was 'suffering from a serious psychiatric crisis.'
Leingang's sentencing was postponed to February 19, 2019, by Chief Judge for the U.S. District Court in North Dakota Daniel L. Hovland, but the defendant could spend 10 additional years in prison and be forced to pay $250,000.
GUILTY OF OTHER CRIMES
Leilang, a certified auto body technician, is currently serving a state prison sentence for pleading guilty to a vehicle theft charge and two arson charges.
It has been reported that Leingang set fire to a maintenance shop and a state parole and probation office, and his time of release is set to 2038.
A DISPLAY OF HATE
It is general knowledge that Trump has quite a lot of haters, and several have shown their feelings for the President in various ways. Austin Clay was one of those people and became famous during the summer for smashing Trump's Hollywood star.
The 24-year-old destroyed the star with a pickax and was later arrested and charged with one felony count of vandalism, and he can now face up to three years in jail for the crime.
Please fill in your e-mail so we can share with you our top stories!