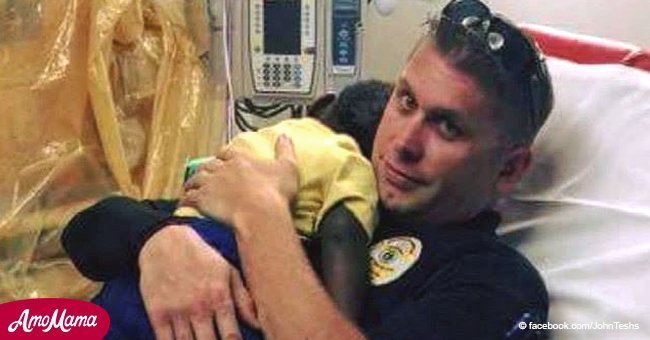 'He needed somebody': Heartwarming photo of police officer comforting little boy went viral
Police officer James Hurst brought an abandoned toddler to the hospital and stayed with him throughout his recovery process.
The photograph was posted on Facebook six months ago, and showed the compassionate police officer giving comfort to the little boy in his hospital bed in Savannah.
Officer Hurst of Savannah Chatham Metropolitan Police received high praise for performing beyond what is considered a typical police duty by giving a company to the abandoned child recovering in the hospital.
The officer found the boy when he, along with a few of his colleagues, was sent to check out a call from the Cuyler-Brownsville neighborhood – an area which is believed to be 'rough.'
Follow us on Twitter, @amomama_usa to read more.
The call reported a 16-month-old boy roaming around the streets unguided. As no one had any idea about who the boy was or how long he had been on the streets, police were called to look into the matter.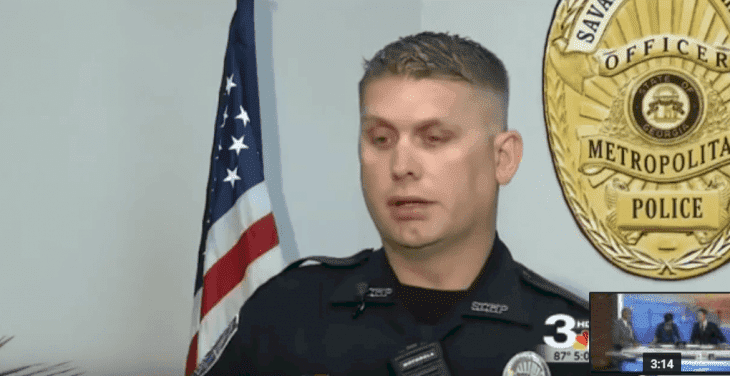 Image credit: YouTube/Felix
When Officer Hurst first saw the child wandering alone by himself, he was deeply troubled. Since he has two children of his own, one of them even having down syndrome, he was moved by the child's condition.
He immediately took the boy to the emergency room at the nearest hospital and ensured that whatever care he required was provided for.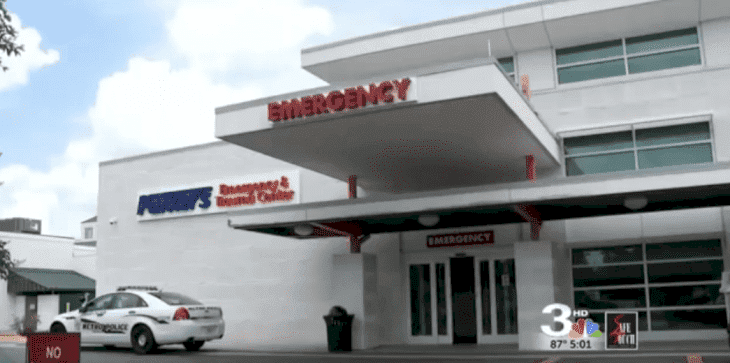 Image credit: YouTube/Felix
While the doctors examined him, the boy was scared and confused and he began to cry. Then the officer even held him and the boy fell asleep on his chest.
Hurst initially carried the boy while standing, but his heavy armor and weapons made it difficult and he eventually sat down on the hospital bed.
He stayed with the boy on the bed for more than two hours because wanted the boy to feel that he was not alone.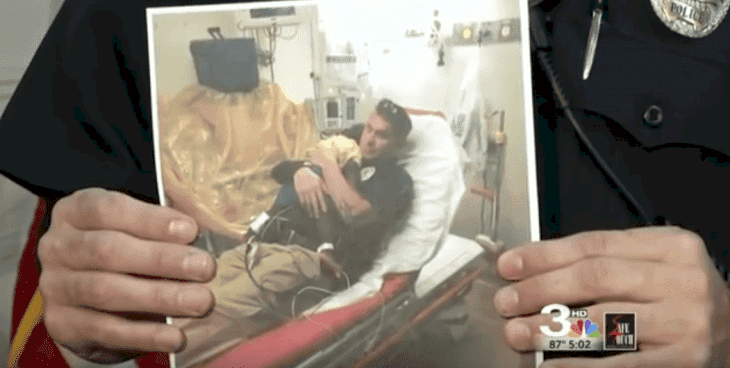 Image credit: YouTube/Felix
"I just knew this child needed somebody to be there for him. It was just human instinct; humanity. The hospital staff was taking great care of him [but] he was sobbing and crying. I picked him up and within minutes he was asleep on my chest."
The officer has revealed that he is very much surprised with the admiration and praises he has been receiving from all over the place. For him, he had done a very normal and natural thing by comforting a distressed child.
The child was found to be in good health and the case was later turned over to state social service authorities with the Georgia Department of Family & Children's Services.
The photo of Hurst and the child posted on Facebook has so far gathered over 20,000 reactions and have more than 500 people actively commenting on it.
Please fill in your e-mail so we can share with you our top stories!