Video of Cincinnati Children's Hospital staff lip syncing 'Can't Stop the Healing' goes viral
The officers, nurses, and even patients of the Cincinnati Children's Hospital Medical Center got together to create the "Can't Stop the Healing" video.
In the clip, the protective service officers of the hospital made their entrance in slow motion wearing striking sunglasses. Later, they started lip-synching to MC Hammer 1991's hit "2 Legit 2 Quit" while showing off their best moves.
They changed the lyrics, though, to make the song more appropriate to the medical topic. Soon after that, the music evolved into Justin Timberlake's "Can't Stop the Feeling."
The holiday spirit is strong at @CincyChildrens! Thanks to all who participated in this video, for bringing smiles to so many. https://t.co/Y207mOkCcD

— Sherrod Brown (@SenSherrodBrown) December 3, 2018
Again, the lyrics got a twist that made the song even more enjoyable. They even modified Mark Ronson and Bruno Mars' hit song "Uptown Funk." One of the best aspects of the clip is that several children from the hospital joined the initiative.
Cincinnati Children's lip sync video goes viral https://t.co/7ObIvrNKyU @CincyChildrens #viralvideo @eschwartzberg #lipsync pic.twitter.com/FlKXSf7xni

— journalnews (@journalnews) December 3, 2018
PEOPLE'S REACTION
The video attracted so much attention that it got more than 600,000 views in only two days. Several people have shared their thoughts on the comment section, praising the act and urging them to record a CD and donate the proceedings to the hospital.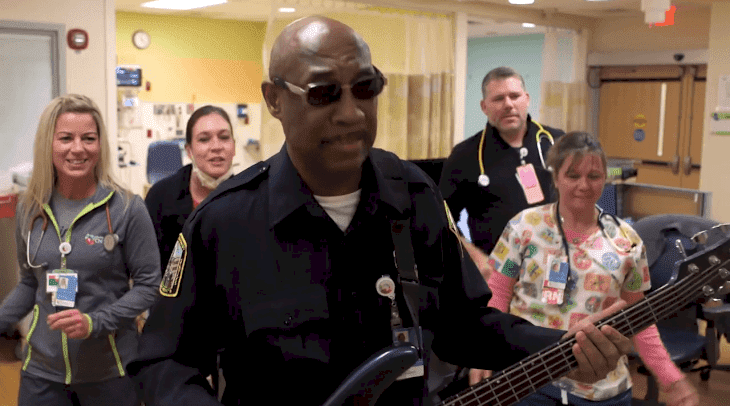 "This made me cry. We all have so much to be thankful for. Healthy children is ALL that matters!!" wrote one user.
"This is soooo awesome!!! Love their dedication to the children and their families!! This just put a huge smile on our faces!!" added a second one.
"You seriously have some pretty talented officers! Great video," revealed the third one.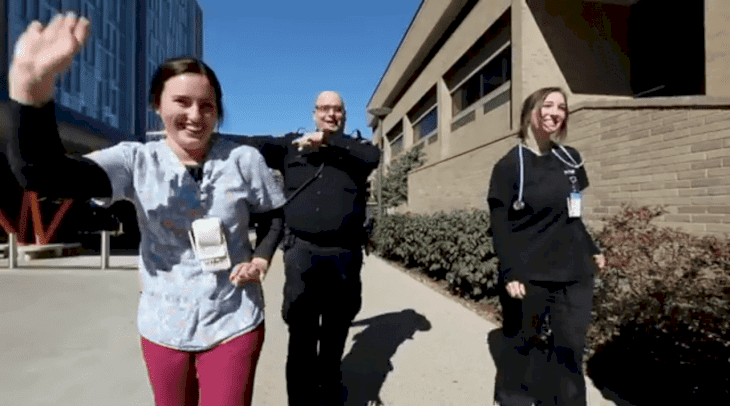 As Journal News reported, Cincinnati Children's Hospital has an excellent reason to celebrate. In June 2018, it stepped up one spot in the national ranking, what took it to the second place among all Honor Roll hospitals in the US and the first one in Ohio.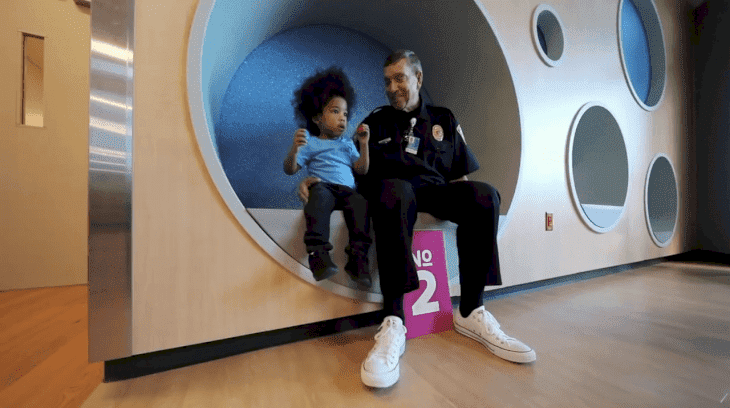 MORE THAN 78 MILLION VIEWS
It is not the first time that officers take the Internet by storm with a lip sync video as the Norfolk Police Department in Virginia did the same. However, their performance of "Uptown Funk" has garnered more than 78 million views.
Even though the clip hit Facebook in early-July, people are still buzzing with it. One of the aspects that attracted more attention to the video was that the officers recorded it during their lunch break in only one take.
Over 40 uniformed agents, support personnel and firefighters joined the fun while singing and dancing around the police station to show the citizens a different, more human side of their local officers.