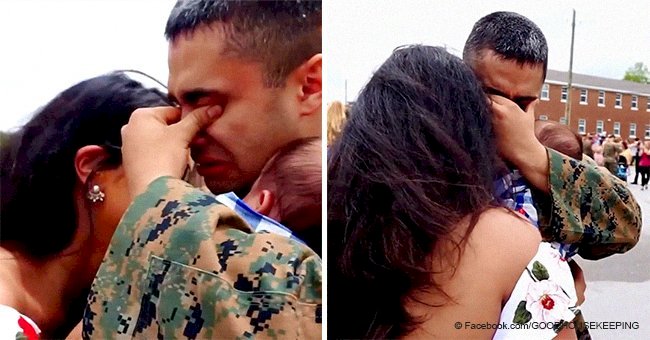 Emotional video of Marine meeting his newborn son for the first time will bring tears to your eyes

A marine returning home for the first time since the birth of his son was caught on video as he met his son. The video, shown below, is particularly emotional.
Homecoming videos of people in the military are usually emotional. The reunion with their family is often a heartwarming experience.
This one is no different. A Marine, Crespo, became a father while away serving his country and finally returns for the first time since his son's birth. The video shows the new father meeting his newborn baby son for the first time and it is particularly moving.
Crespo's wife, Francis, is seen with their son Noah holding a sign that reads "Out of my way! I meet my daddy today!" The video shows the young marine running up to greet his wife after returning from overseas.
He is already fighting tears as he approaches her. As he runs up to her, he can't hold back his emotions.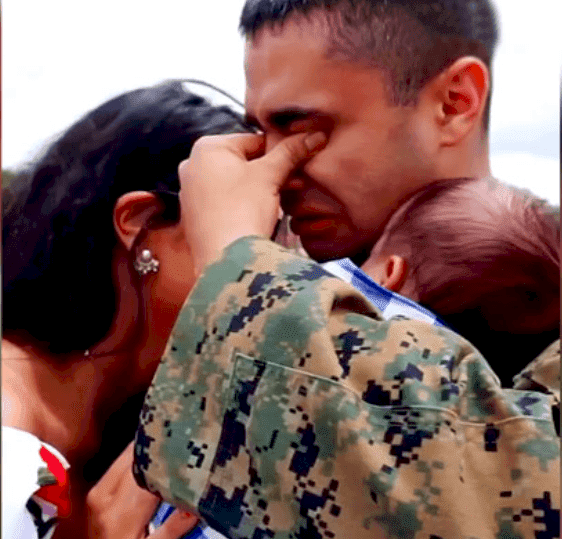 Facebook/GOODHOUSEKEEPING
The final straw comes when he catches sight of his baby. The marine breaks down into tears as he reaches them.
He throws his arms around his wife and son and his tears spill down his cheeks as he holds his baby. While wiping tears from his eyes he embraces his wife for the first time since she gave birth to their son.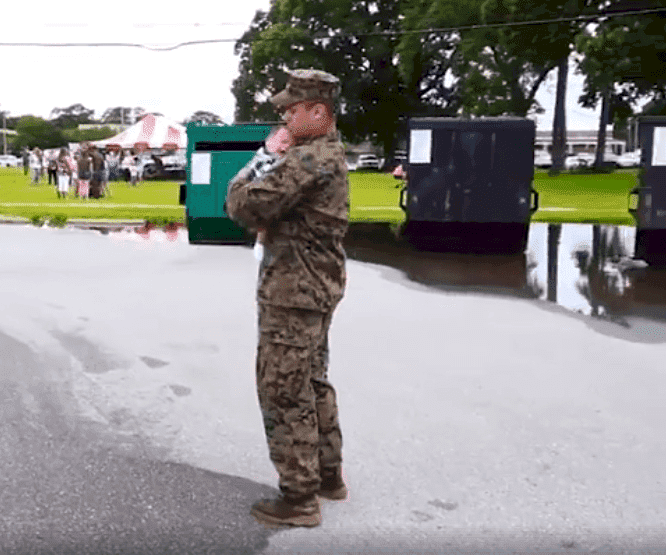 Facebook/GOODHOUSEKEEPING
The sweet family of three were completely focused on each other and did not notice they were being filmed. The marine took to fatherhood instantly.
He cradled his infant against his chest as he quickly walks away from the crowd and bonds with his son. The video was posted to social media and instantly went viral.
Social media users have inundated the comments section with sweet messages to the family.
Stephanie Martinez wrote, "I couldn't love this more! These men and women sacrifice so much for our freedom."
Another wrote, "God Bless the troops and first responders that face death at times to help the rest of us!"
Please fill in your e-mail so we can share with you our top stories!