90-year-old abandoned by his seven sons gets his highschool diploma
Dreams and goals do not have an expiration date, so it's never too late to achieve what you've longed for your whole life.
This has been demonstrated by Claudio Melo, who only studied primary school, up to fourth grade. Since then he dedicated himself to work, later he had to support his wife and seven children.
Despite all his sacrifices, this man, now 90 years old, is alone. Read more on our Twitter account @amomama_usa
His wife suffered a terminal illness that left him without money since he had to pay expensive treatments and does not receive support from any family member. All were moving away from him, according to the Caracol News portal.
However, loneliness was not an impediment to achieve his goals. Melo made the decision to finish his studies and entered the school.
He described himself as a "low profile" student, but the most important thing is that he finally managed to get his bachelor's degree.
This grandpa's high school degree was part of a process of articulation between the Secretariats of Education and Social Integration.
Now that he finished high school, Melo dreams of entering the University to study agronomy and stay working in the field, following the example of his father who was also a farmer.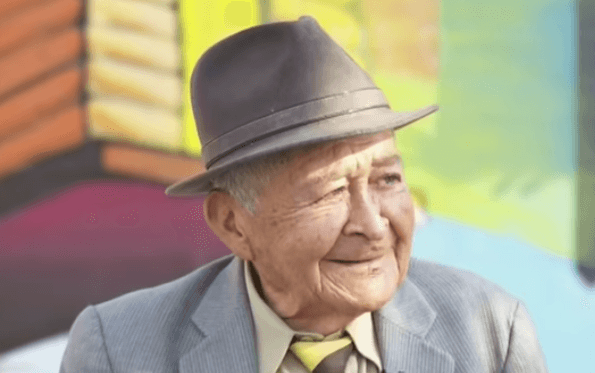 This grandfather is the best example that you only need to be willing and committed to achieving goals in life and of course, that age is not an impediment to it.
There are many stories of elderly people that serve as an example for everyone. Such is the case of a couple of elderly Cubans who conquered most of the judges of America's Got Talent and shocked the audience on their blind audition with their shameless and youthful spirits.
Celina and Filiberto looked like any ordinary old couple when they walked to the stage of AGT, but as soon as the music started playing, everybody in the room was in shock.
The husband and wife decided to showcase a very particular choreography to the rhythm of Jason Derulo's "Talk Dirty," and while their raunchy moves made one of the judges uncomfortable, they won the favor of the remaining three.