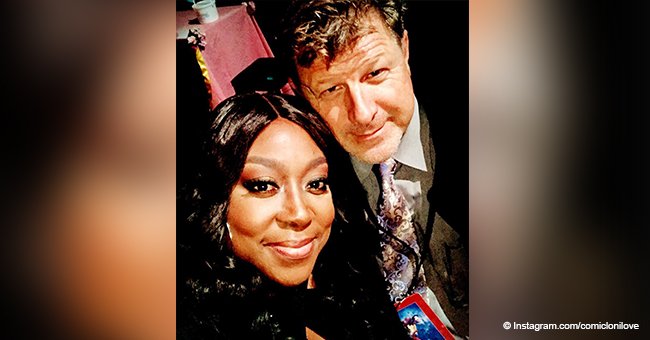 Loni Love melts hearts in sweet photo from '10th date' with boyfriend James Welsh

Loni Love celebrates an important milestone in her relationship with her new boyfriend. She shares a sweet photo to mark the occasion.
Loni Love has had 10 dates with her boyfriend and it's a milestone she chose to commemorate. She shared a photo from their 10th date and it looks like they're destined for more.
Loni has been flaunting her new relationship with actor James Welsh, a sign that things are looking up. The self-proclaimed "satisfied single" may just reconsider if things continue to progress with her new man.
ON BEING GHOSTED BY JAMES
Details surrounding Loni and James' relationship are scarce but her co-hosts in "The Real" did spill that it didn't start out too nicely. Adrienne Houghton disclosed during one of their "Girl Chat" segments on their show that James actually "ghosted" Loni for two weeks after getting acquainted.
Loni refused to comment on it but hopes their relationship would last long enough for James to personally address it on the show.
"I can't answer that. I can let him answer. Maybe in 2019, I'll have him to come," she says.
CAUTIOUS ABOUT LOVE
Loni has been very careful about exposing her new man after being burnt several times in the past. She once introduced a 23-year-old man she was dating to Ellen DeGeneres but that fizzled out soon after. She also admitted being married once but couldn't commit long term due to her career plans.
A PROMISING RELATIONSHIP?
But now it seems Loni is taking a different stance as she's been sharing photos of her and James more often on her Instagram. The latest photo proves they're going strong. She revealed they were on their 10th date and the couple sweetly captured the moment. Loni took the selfie and she looked lovely all glammed up as her boyfriend gently leaned against her touching his cheek to the side of her head.
Loni exuded the same kind of vibe when she shared an earlier photo of the two of them after a long day. The snap was a means for Loni to say "good night" to her fans but it was also an indication that she had a good time with her man.
Loni's love life seems to be on an upswing and her co-hosts approve. Everyone on her show agrees that James is a good man. A cautious Loni fears "it may not last" but she's also hopeful he'll still be around come 2019.
Please fill in your e-mail so we can share with you our top stories!