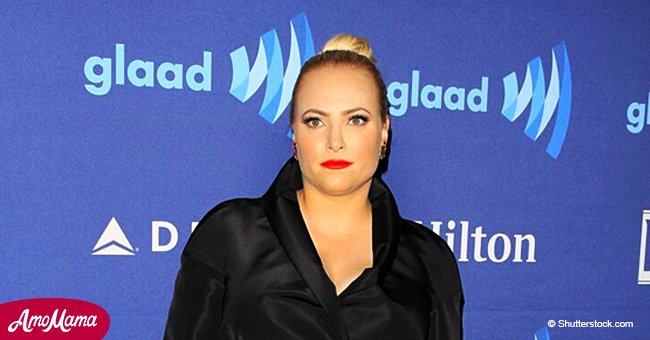 Meghan McCain reportedly got her nickname of a 'Frozen' character from 'The View' producers
Meghan McCain doesn't seem to be making any friends on "The View" and even received a new nickname inspired on Disney's film "Frozen."
The 34-year-old has been nicknamed 'Elsa' due to her cold and distant demeanor, which isn't appreciated by anyone on and off the air.
As reported by the Daily Mail, McCain is especially disliked by co-hosts Sunny Hostin and Sara Haines, who she allegedly disrespected during her debut.
Follow us on our Twitter account @amomama_usa to learn more.
STARTING ON THE WRONG FOOT
McCain replaced Jedediah Bila, who was fired back in September, but on her first day in from of the camera, she failed to praise the two co-hosts' careers, only acknowledging Whoopi Goldberg and Joy Behar.
The on-air snub left producers wondering about McCain, and Hostin and Haines believed that she was 'brown-nosing' Goldberg, especially after mentioning that their conversion over the phone convinced her to take the job.
COLD AND DISTANT
Now, according to an anonymous source cited by the news outlet, whenever someone mentions the name 'Elsa' or talks about an Ice Princess, McCain is the topic being discussed.
Not only that, but the 34-year-old's behavior in front of the camera has also been criticized, particularly her need to offer her opinion with the words 'as the conservative here' or 'I know my conservation point of view won't be popular.'
THE MOST RECENT INCIDENT
This conservative side of McCain recently led to a heated exchange of words with Behar. During a special live show, in which Former President George H. W. Bush was being honored, McCain rudely interrupted Behar saying that she was not interested in her opinion.
Behar was talking about the Clean Air Act Amendment of 1990, which Bush signed into Law, and how Donald Trump was 'trying to unravel everything' done by Bush and Barack Obama, but McCain wasn't having it.
"Whenever someone mentions the name 'Elsa' or talks about an Ice Princess, McCain is the topic being discussed."
After McCain's words, Behar raised her voice and told her that she wasn't interested in what she was interested, prompting Goldberg to signal the cameras to go to commercial.
Please fill in your e-mail so we can share with you our top stories!