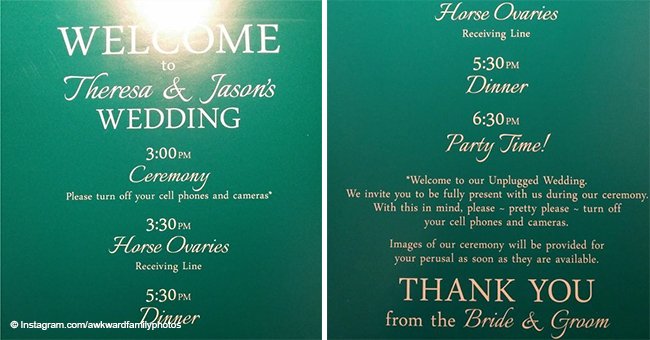 Photo of wedding day itinerary goes viral for a hilarious error
These wedding guests were left in shock after they received the itinerary for their friends' wedding. A misspelling error seemed to suggest they were going to be eating a pretty exotic dish.
It is known that planning the perfect wedding can cause the bride, groom, and their wedding planner lots of headaches. Everyone involved wants everything to go perfectly on such an important day, but sometimes it is impossible not to overlook the small details.
Theresa and Jason probably were so busy with the preparations for the big day that they didn't notice the misspelling error on their printed itinerary; but their guests did, and they had a good laugh out of it, along with thousands of people on social media.
After all, is not every day that you get told you'll have horse ovaries before dinner.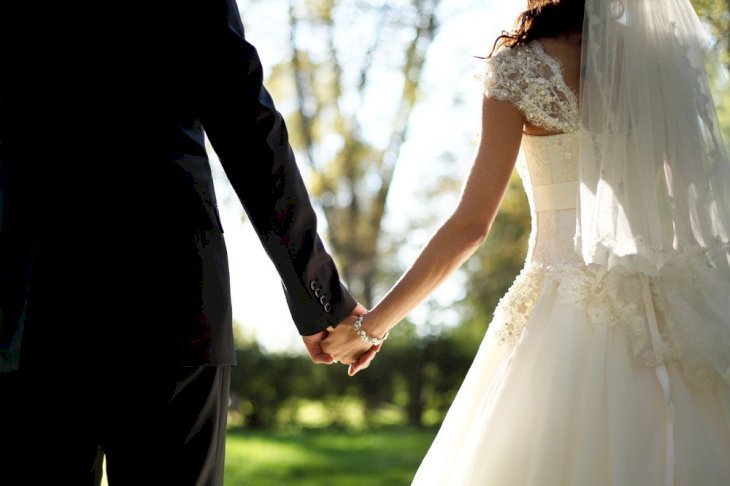 Source: Shutterstock
Awkward Family Photos, a popular humor Instagram account, shared a pic of the running order for the occasion. The turquoise piece of paper stated the ceremony would start at 3 pm, but the dinner would be served until 5:30 pm.
So, the coupled decided to include some appetizers for their guest at 3:30 pm to keep them going until dinner time. However, it seems like the designer of the itinerary decided to use the term "hors-d'oeuvres," instead of "appetizers," and that led to a huge mistake.
Source: Shutterstock
Instead of offering their guest "hors-d'oeuvres," Theresa and Jason left their guests aghast and waiting in anticipation for "Horse ovaries" to be served.
And even though the newlyweds had asked their guest not to use their phones at their "unplugged wedding," it seems like one guest broke the rule for the sake of the internet.
People all over Instagram had fun on the comment section of the post:
"Are the ovaries free range organic non-gmo and prepared under a full moon in the Amazon by a one-boobed village elder while speaking tongues to a large macaw?" asked one hilarious user. And others added: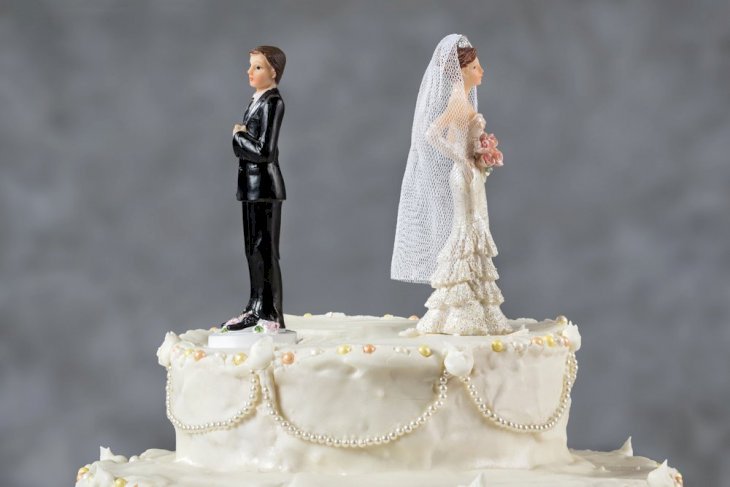 Source: Shutterstock
"I haven't had a good horse ovary in years! Are they going to be fresh or frozen??"
"Not sure how my wedding menu is going to top horse ovaries! Anyway, I'll have mine well done please!"
"Not surprised that they banned cellphones. Horse ovaries are best when eaten off-public."
Well, on the sunny side this couple will have a hilarious anecdote to tell their kids in the future and probably will check their printed invitations and itinerary twice for the rest of their lives.
On the other hand, the designer surely got an earful from the bride and the groom.
A WEDDING PHOTOGRAPHER PRAISED BY GUESTS
But while there was clearly a mishap from the people working at the wedding on this occasion, there are other instances where designers, chefs, and even photographers take all the credit for their amazing job, just like it happened to Ashley Easterling.
Easterling, a professional wedding photographer, was hired by Josh and Lorna Grant to get the perfect shots of their magical wedding day, and when Lorna's stepmother showed a sassy and disrespectful attitude, Easterling didn't hesitate to prove she wasn't playing around with her job.
Footage of the ceremony went viral as it shows the photographer pushing the bride's mother-in-law out of the way after the woman almost blocked the couple's first kiss from her sight.
The video of the awkward moment went viral with over 190k views on Lorna's Facebook.
Please fill in your e-mail so we can share with you our top stories!