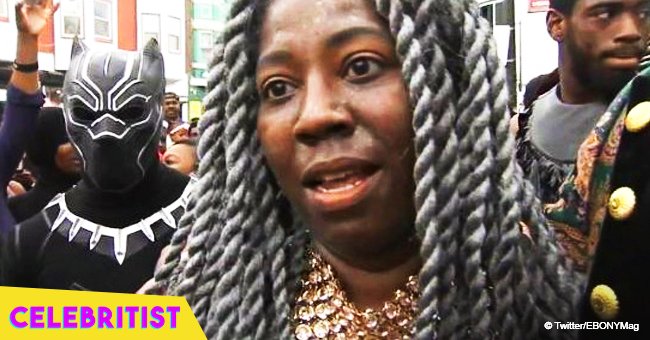 North Philadelphia mother went viral in 2018 after hosting 'epic' $25,000 prom party for her son
A mother who thought she would never live to see her son going to prom went all out to give him the most epic prom party when she survived. However, this story became viral for another, more troubling reason.
Saudia Shuler is a cancer survivor who threw an "epic" party for her son because she was proud of him. But this also shed light on a more serious problem.
AN EPIC PROM PARTY
Saudia's son, Johnny Eden Jr. was graduating from high school. He breezed through his school years with high grades, a 3.8 grade-point average on his 12th grade and with a stellar record on his school's basketball team.
Saudia, who fought and survived cancer wanted to honor his son in the best way she knew how – by splurging on his prom and making it an experience he'll never forget. She staged a Dubai-themed pre-prom block party which boasted of two luxury cars, three dates, six custom-made outfits, and a camel. Food was overflowing and guests felt they were attending a party fit for a sultan.
Johnny was floored though he was first hesitant and shy about being the center of attention. But he realized the "epic" party was special because his family was there.
"That's all I really cared about is my family being out here. My mom did her thing, she was the real MVP."
Saudia also revealed that her son is a Muslim while she's not. But she's grateful for his religion which helped him see him go through the ordeal of watching his mother fight an illness.
"People think I was making a mockery of his religion. No, I was honoring the religion and honoring my son because that is what kept him strong for me."
Saudia said she planned for years for her son's prom. She even saved up for it.
"And yes I splurged on my son," she added. The party amounted to $25,000 but she has no regrets.
"I'm still going through health problems. I said, if I ever live to make it I'm going to put on a big prom and a big graduation for my son and I just prayed and I hoped I got to see my son go to graduation and go on prom, because I didn't believe I was going to make it."
Saudia's prayers were answered and she did make it to her son's prom which is why no one can blame her for going all out when the day finally came.
AN UNFORTUNATE UPDATE
Following Saudia's famous prom party, she also hosted a Black Panther party for students who won an essay contest. She likewise donated 140 bikes and 50 scooters to children in her Philadelphia neighborhood during Christmas. However, news outlets later revealed that she was being indicted for fraud charges. Allegedly, Saudia was claiming disability benefits from Social Security (saying she was gravely ill and had a stroke) despite running her own restaurant.
If she's convicted, she faces a maximum of 140 years in jail. Her attorney is confident, though, that the allegations are "without substance." He stands by his client who has been extremely generous in giving back to others.
TABLES TURNED - A SON HONORS HIS MOTHER ON PROM NIGHT
Saudia's story may have ended in a sour note but the essence of her honoring her son reminds us of another inspiring story which sees the reverse - a son honoring his mother on prom night. Nassir knew his mother, Fatima, never got to attend her own prom because she had already given birth to him six months prior. She was working hard for their livelihood to bother about going to prom or spending on a dress. So when it was time for Nassir to attend his own prom, he decided to take his mother as his date. It was his way of showing her his appreciation for giving up her own prom for him. Mother and son attended the prom in matching outfits of shimmering turquoise. Fatima looked stunning next to her son who she clearly raised well.
Please fill in your e-mail so we can share with you our top stories!