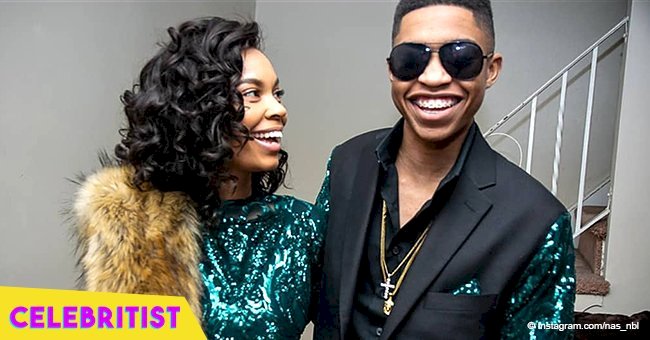 The story of teen who went viral for taking mom as his prom date still melts hearts
High School student, Nassir, asked his mother, Fatima, to be his prom date. She took to Instagram to share images, as seen below, of her son taking her to his prom.
Instead of spending money on helicopters and limos to make his prom memorable, Nassir came up with a much better idea. He asked his mom to be his prom date instead.
His mother missed her own prom because she had given birth to him six months before it. She decided to use the money to put a roof over their head instead of spending it on her outfit.
Nassir decided that asking his mum to go to prom with him was the best way to show her his appreciation for all the sacrifices she made to raise him.
After her son asked her to accompany him, she had enquired what made him ask her. He replied that he knew she had missed her own prom because she had decided to spend the money on getting an apartment for them since she had him six months before her prom.
She agreed to go with him and told him she was honored. Nassir simply replied that she deserved it.
"At that moment I knew I did a great job raising him.#RaisingKings #Dope Mom #DopeSon" ~ Fathima wrote on Instagram
THE OUTFITS:
Philadelphia photographer Dionté Wade took amazing pictures of the stunning duo. Needless to say, Fatima looked radiant next to her son.
She wore a shimmering turquoise floor length gown. The beaded gown hugged her curves and showed off her amazing body.
Nassir matched her in a black suit jacket with shimmering turquoise sleeves and details. They wore matching white roses and Fatima carried a brown faux fur throw around her arms.
She wore her hair curled and loose around her face which had minimalistic makeup on. Her accessories were kept to simple elegant earrings.
SIMILAR STORIES:
A Corpus Christi student had a similar idea in April this year. His mum had him at the age of 17 and was forced to drop out of school.
He requested special permission from the school before inviting his mother to go with him. They had a great time and even took tons of pics to remember the day.
In another story, a young teen who had her baby at 13 managed to finish school with the help of her parents. To make a statement to all the bullies who said she would not finish high school and teach her daughter that she is a princess and deserves only the best, the now sixteen-year-old took her two-year-old with her to prom.
Please fill in your e-mail so we can share with you our top stories!