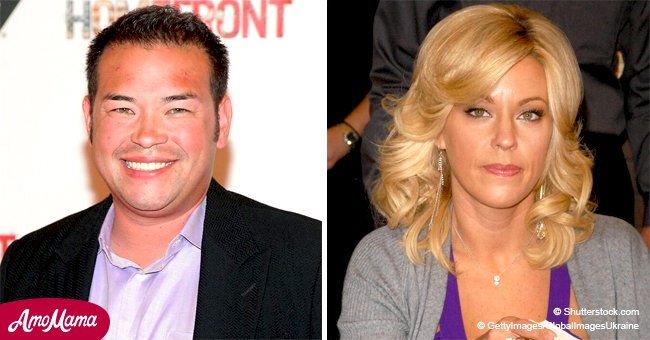 Here's how fame changed everything for Jon and Kate Gosselin
As the ratings of their reality show "Jon & Kate Plus 8" soared, the couple's relationship plummeted, eventually ending up in divorce.
Nine years after their split, Jon and Kate Gosselin remain at odds, with their latest battle centering around their son, Collin, as reported by Entertainment Online.
When their hit reality show premiered in 2007, the couple pointed out what seemed like minor problems in their relationship.
Kate had lamented that he felt like having a ninth child because she had to tend to John always. Jon, meanwhile, complained that she was too bossy.
Follow us on our Twitter account, @amomama_usa, to learn more.
The couple share 18-year-old Mady and Cara and the 14-year-old sextuplets Collin, Alexis, Hannah, Aaden, Leah and Joel.
PHENOMENAL FAMILY REALITY SHOW
Television viewers were hooked to their show, with a record 4.6 million tuning into the 2009 season four finale.
Cheating allegations marred Jon and Kate's marriage. Jon, then 31, allegedly partied with college girls just a few hours away from the couple's $1.3-million five-bedroom mansion in Berks County, Pennsylvania.
Later, Jon was reported to have had an affair with a grade-school teacher named Deanna Hummel.
Unable to stomach any more shenanigans from Jon, Kate filed for divorce on June 22, 2009. By this time, they had no qualms anymore about making hostile statements to media against each other.
BITTER CUSTODY BATTLE
Kate, in an interview, said Jon's unfaithfulness left her with "no choice but to file legal procedures in order to protect myself and out children."
Jon responded, saying, "I have always done everything I can to protect our family."
The exes are now fighting for custody of 14-year-old Collin, who has been away from their Pennsylvania residence at an out-of-state educational program since 2016.
Jon wants Collin to move into his house, and not into Kate's, when the their son returns home for good a few days before Christmas. Jon is asking the court to grant him full legal and physical custody of Collin.
Please fill in your e-mail so we can share with you our top stories!