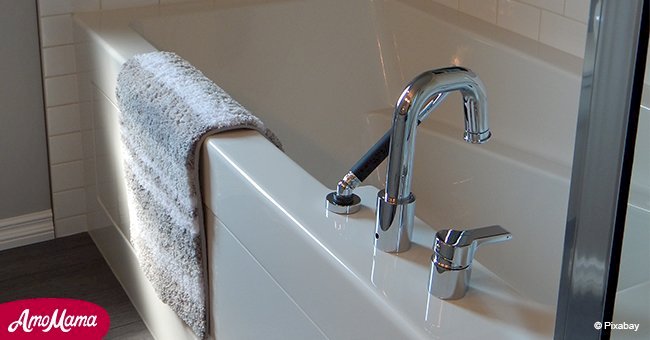 Goodbye, bathtub? Here is why we could end up using bathtubes

Real estate agents and architects are seeing a new trend in homes; not using bathtubs, especially where adults live without small children. That makes us wonder: is the bathtub on the way to becoming a thing of the past?
In the midst of a rapidly moving world, full of activities that must be completed at an accelerated pace, the bathtub is increasingly becoming an accessory of the bathroom of the past. That image of relaxation alone after a long day of work looks increasingly distant.
According to Elizabeth Mayhew, a contributor to the Today show, today the homeowners are more inclined towards independent showers, and according to a story by The Washington Post, real estate agents and architects are considering whether bathtubs are a necessity, a luxury or just are not desired.
The architect, John Allee, has said that it could be a generational change, where the bathtubs are eliminated after childhood and do not return.
"Many of my clients no longer have small children, and, if they decide to place a tub and shower combination, it happens because there is a large and additional place like a guest suite."
A Houzz study of 2017, on the trend in bathroom use in the United States, found that of the 1,200 homeowners interviewed who were renovating their master bathrooms, only 37 percent took the option to maintain and improve the bathtub.
Also, the study found that 27 percent of the owners decided to remove the main bathtub, in order to expand the shower space with a comfortable entry and various accessories.
It should be noted that 78 percent of the people who removed their bathtubs did so despite not having another in their home.
According to Michael Rankin, real estate agent, in spite of the statistics, there are still many people who appreciate a good bath in a bathtub, even if it is not going to be used frequently.
"Everyone is very busy, and they have little time, but when a moment of tranquility comes, people want a bath in the bathtub, even once a month."
Maybe it's a matter of change in the customs of the times we live. The time for everyday things is increasingly limited by the multiple activities that we develop daily, and the time of the bath is shortened for the same reason, so it is possible that the bathtubs become a special item of sporadic use, only for relaxation and rest.
A Russia man was seen dragging a bathtub, full of coins, inside a mall to reportedly buy an iPhone XS. The video of the man has now gone viral.
Did you have a bathtub when you were a kid? See this funny story of a dad who puts his newborn baby in a bathtub for the first time and her reaction goes viral.
She doesn't appear to be too much troubled by the water being poured over her or the entire debut bathing experience. The baby did not make any fuss or began crying and just rested on her father's arms, seemingly observing her father's antics.
Please fill in your e-mail so we can share with you our top stories!