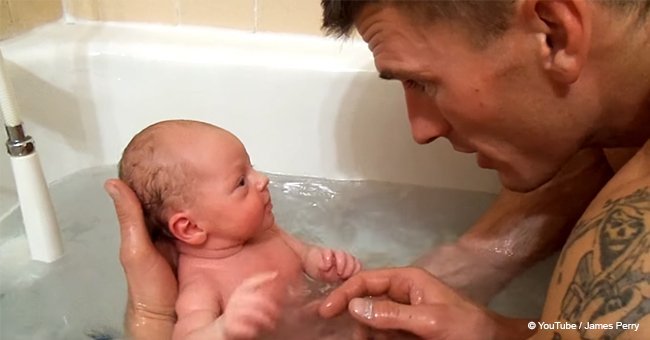 Dad puts newborn baby in bathtub for the first time and her reaction goes viral (video)

Bath time for babies is a matter of a great struggle for several parents. This father, however, showed how to do it right.
A video uploaded to YouTube by James Perry showed him giving his baby her first ever bath time. The baby is lying gently on her father's arms as he pours water over her from the bathtub.
She doesn't appear to be too much troubled by the water being poured over her or the entire debut bathing experience. The baby did not make any fuss or began crying and just rested on her father's arms, seemingly observing her father's antics.
While at the same time, her father seems to be enjoying his first-ever experience of giving his baby a bath. He keeps talking to her in loving voice while the baby relaxes in the warm water
In the video, the father jokingly tells the baby not to relax so much that she starts making a mess in the tub. The mother, who is taking the footage, cannot stop herself from laughing when she hears her husband's words.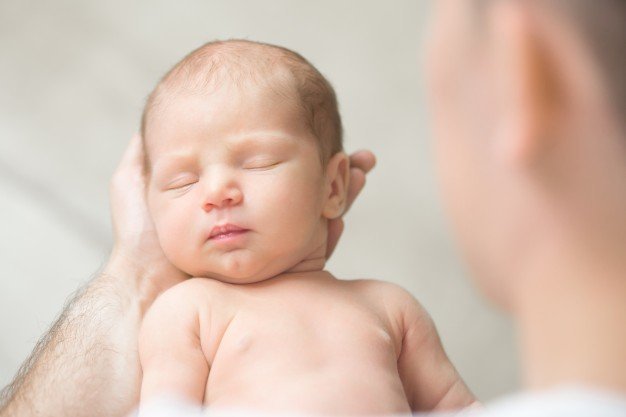 Source: Freepik
The baby girl seems almost to be smiling a few times as the father continues to caress her while also talking to her. He even keeps caressing the little girl's face while asking her if she was hungry.
The baby gives a big yawn at the same time, opening her mouth, and probably giving her father an affirmation.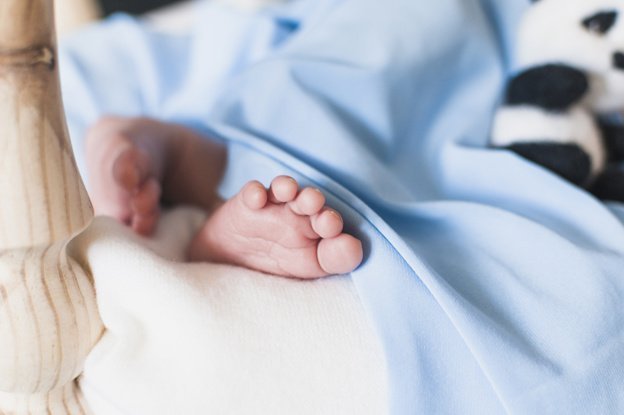 Source: Freepik
The adorable video was received fondly by the people on the internet. It has become quite popular and has gathered over 9 million views so far. It has also received over 7,000 likes.
Despite the popularity of the video, the uploader of the video has disabled comments on the video, but one can only assume the number of praiseworthy comments that it would have amassed had there been the option of it.
Please fill in your e-mail so we can share with you our top stories!