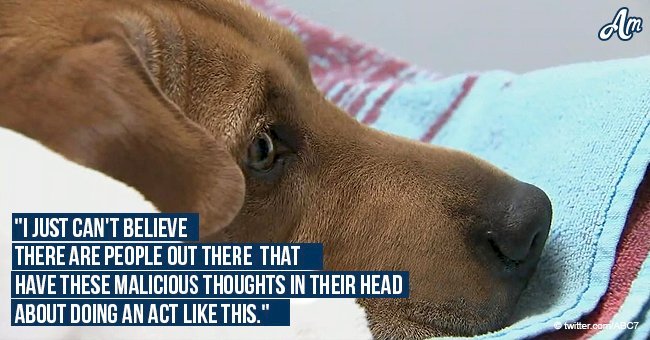 Dog left paralyzed after being thrown off a rooftop
A mixed-breed dog allegedly thrown off a four-storied-building is recovering while the authorities continue their investigation on the possibility of animal cruelty.
According to ABC7, Los Angeles Police Department's Animal Cruelty Task Force was working to find out what happened to Milo after it was found injured on the top of a two-storied building.
The owner of the dog, Solomon Lee, has claimed that Milo was thrown from the top of the four-storied building, from where it landed right on the top of the two-storied building.
At the time of the accident, the two-and-a-half-year-old pup was under the care of a pet-sitter from the Rover company.
Follow us on Twitter to learn more.
Lee later told ABC7, "I just can't believe there are people out there that have these malicious thoughts in their head about doing an act like this."
The incident has left Milo with a broken back and severely injured rear legs. He has a high chance of being permanently paralyzed.
Milo's surgeon at Access Animal Hospital in Culver City, Dr. Laurent Guiot, said, "The broken back with this type of severity (means he will be) most likely permanently paralyzed."

Source: Facebook/ABC7
He was rushed to the hospital after the firefighters rescued him from the top of the two-storied building in the 1400 block of North Bronson Avenue in Hollywood.
Although the owner claimed that the dog was thrown intentionally, one of the neighbors, Teresa Morado, raised her doubts about that allegation.

Source: Facebook/ABC7
She told ABC7 that the dog must have got out on the fire escape as people often leave the windows open. "I don't think anybody intentionally threw a dog here. I think it was more of an accident," she stressed.
The company that provided the petsitter for Milo, Rover, is currently paying the medical bills for the dog's treatment.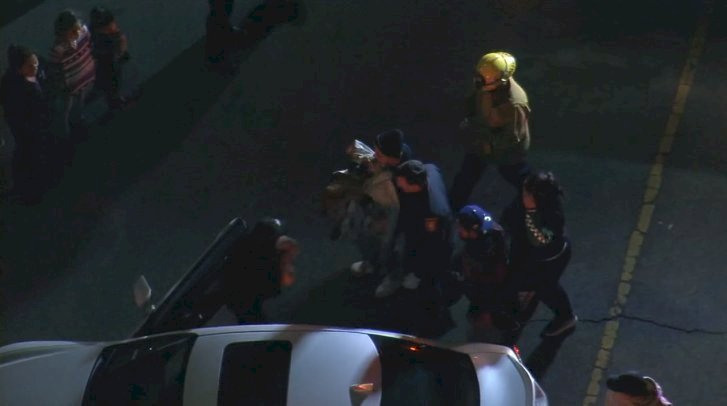 Source: YouTube/ABC7
Meanwhile, Lee has also started a GoFundMe page to cover the additional costs of medical treatment as well as rehabilitation that Milo might need to go through.
About two years ago in 2016, another dog, named Bhadra, was also thrown from a rooftop. A heartbreaking video showed the frightful incident that occurred in Chennai, India.
The video sees a man catching the dog and tossing her over the top of the building. Surprisingly, Bhadra beat all odds to survive the fall and be blessed with a new life.
Shockingly, such acts of cruelty toward these pets are not too rare of an incident. Previously, a dog in Lithuania also managed to survive after being left to drown by its owner.
Please fill in your e-mail so we can share with you our top stories!