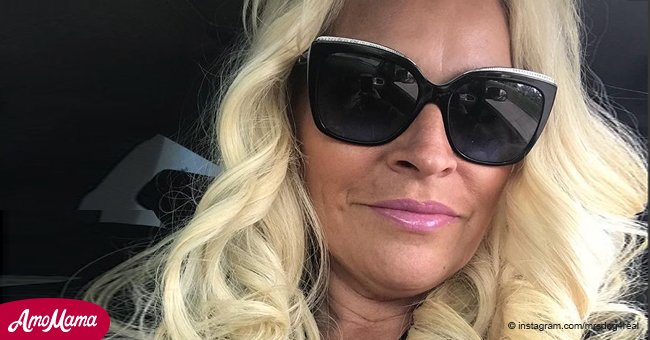 Beth Chapman announces that she won't let political correctness spoil her Christmas
Beth Chapman seems to have a lot of fight in her despite the recent news that her cancer had returned, as it can be seen in a post about political correctness.
On Saturday, December 8, 2018, the "Dog, The Bounty Hunter" star showed the world that she did not care for political correctness and that she won't stop doing what she wants, especially during the holiday season.
In a heated Facebook post, Beth claimed that she was going to watch "Rudolph the Red-Nosed Reindeer" and "Charlie Brown's Christmas" despite all the recent controversies.
Follow us on our Twitter account @amomama_usa to learn more.
STANDING HER GROUND
But that's not all; the 51-year-old also shared that she was going to continue using phrases such as 'bring home the bacon' and 'kill two birds with one stone.'
Beth seems to have had it with all the subjects that society now considers 'offensive,' which includes cartoons such as Charlie Brown or even songs, like "Baby It's Cold Outside" and "Santa Baby."
"I've had it with all this political correctness. If you don't like it then tough, because this is a free country, at least for now."
Beth Chapman, Facebook, December 8, 2018
BULLYING AND RACISM ON TELEVISION
"Rudolph" has been heavily criticized for its bullying scenes, while the "Peanuts" specials have been the target of those who seek out to tackle the racism issue.
During the Thanksgiving special, people criticized the cartoon due to Franklin, the only black character in the "Peanuts" cast, being seen sitting alone on one side of the table.
TRYING TO MAKE THE BEST OUT OF THE SITUATION
The controversy was quickly debunked, however, considering that Franklin was sitting alone because he was the guest of honor and that way everyone would be able to see him.
"This is a free country, at least for now."
Beth, with the help of her faithful husband, Duane Chapman, is trying to keep her mind of the throat cancer that she diagnosed with for the second time, having beaten it last year.
She recently left the hospital against the doctors' orders and returned to her home in Colorado, where, according to Duane, she feels much more comfortable.
Please fill in your e-mail so we can share with you our top stories!