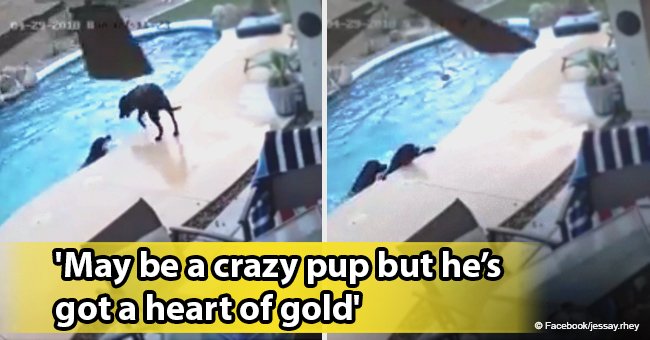 Video of heroic dog rescuing his canine buddy from drowning in pool still melts hearts

The CCTV cameras of a family in Mesa, Arizona, recorded a video that showed a dog helping another one to get out of a pool.
In the clip, Smokey appears in the pool having a hard time to get out of it while Remus, a second dog, was in front of him clearly upset about the situation.
After a couple of seconds, Remus realized that Smokey could not get out without help, so he jumped in and pushed him out. Once Smokey was out of the water, the camera's frame lost Remus, but later showed him approaching the other dog as if he was checking on him.
Laurie and Jay Becerra, the owners of both pets, uploaded the video to social media and explained what happened. "Remus and Smokey got a little rambunctious," wrote Laurie.
She explained that even though Smokey could swim, he was not the best at it. Laurie then said that Remus might be "a crazy pup" but that he has a heart of gold, and that he proved it by saving his buddy.
Laurie pointed out that the first time she watched the clip, she got emotional thinking on what could have happened to Smokey. One of the most striking aspects of it is that Remus was not supposed to be there as he belongs to Laurie and Jay's daughter.
Since the woman was on a business trip, the couple agreed to dog-sitting him. The Becerras learned that such an accident could happen again, so they got Smokey a bright orange life vest.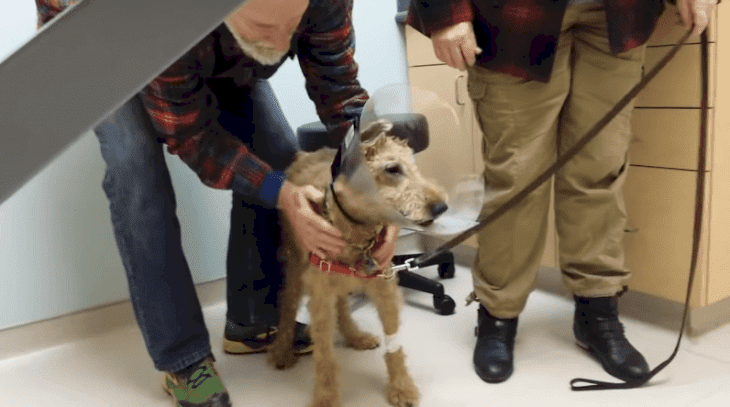 Source: YouTube / Benjamin May
Both Jay and Laurie revealed that they were deeply grateful that Remus had the instinct to jump in and help his buddy. "Remus is a hero," wrote Jay on social media.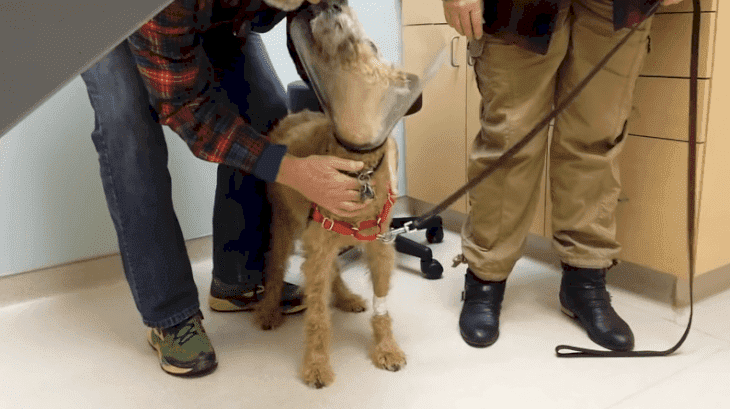 Source: YouTube / Benjamin May
Smokey and Remus are not the only dogs who became a viral sensation. Duffy, an Irish Terrier, attracted a lot of attention due to his reaction when he saw his owner for the first time after a long time thanks to corrective surgery for his eyesight.
Duffy and his owner, Benjamin May, formed an unbreakable bond over the years. Unfortunately, the dog felt blind due to diabetes. After getting the surgery, Duffy was a completely new dog, and his happiness was evident in the video that the proud family uploaded.
Please fill in your e-mail so we can share with you our top stories!