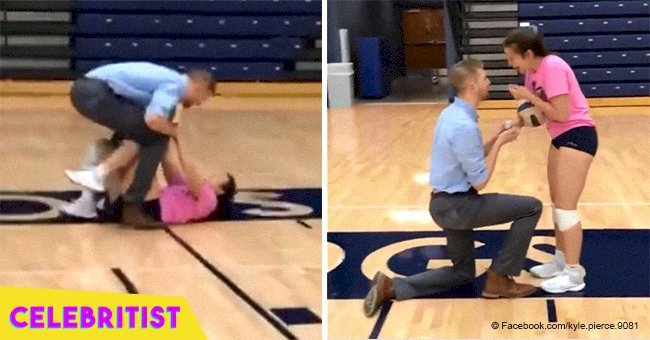 Story of how guy knocked his girlfriend to the ground while trying to propose went viral in 2018

Love is beautiful; it can also knock you off your feet. One lady experienced this literally, but the story ended with a ring.
Jenna Eller, a member of her college volleyball team, was at an indoor game on October 31 when her boyfriend, Kyle Pierce, decided to pop the big question.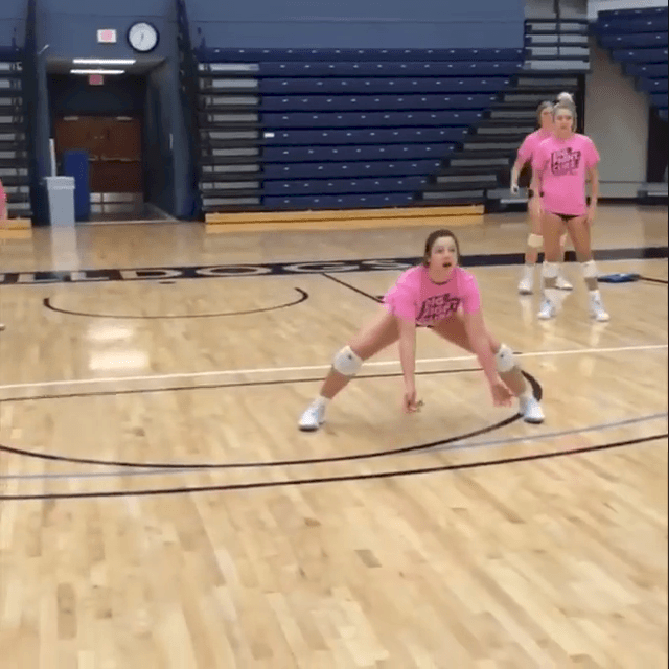 Facebook/Kyle Pierce
Like the rest of the players, Eller sported a pink t-shirt, dark blue shorts, knee pads, and sporty shoes. Mid-way through the game, Eller ran towards the back of the court while attempting to hit the volleyball but collided with Pierce instead.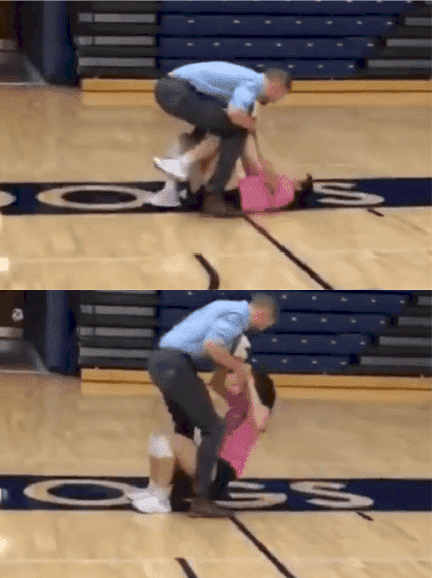 Facebook/Kyle Pierce
Pierce had been trying to sneak up on her from behind with another ball that had the words "Will You Marry Me?" Instead, the couple, along with the ball, tumbled to the floor in a tangle of limbs.
The fall notwithstanding, Eller was thrilled to see her boyfriend, and she noticed the ball around the same time her teammates began to holler and cheer in the background. Pierce got down on one knee and whipped out a ring to ask for Eller's hand in marriage.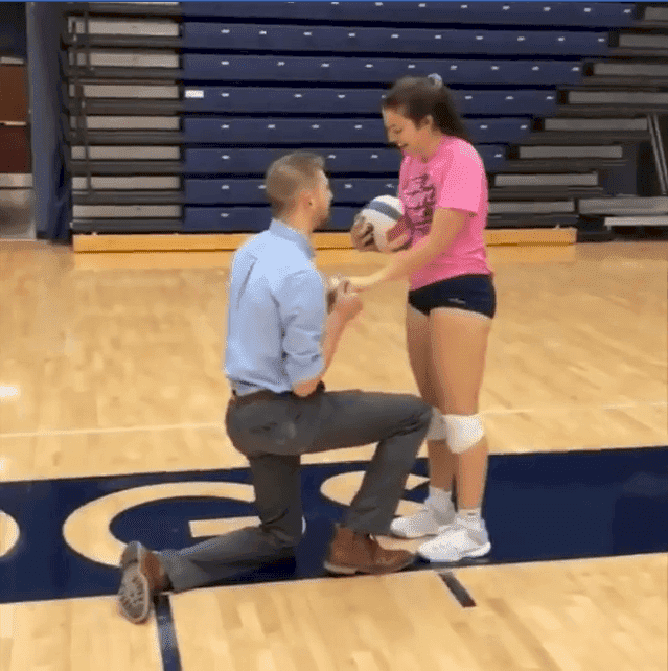 Facebook/Kyle Pierce
Eller can be heard saying "Yes" to more cheering from her teammates. She pulled Pierce back up and hugged him before they sealed the engagement with a kiss.
Pierce, who works with the U.S. Department of Agriculture, shared the video last month on Facebook where it already has 88,000 views.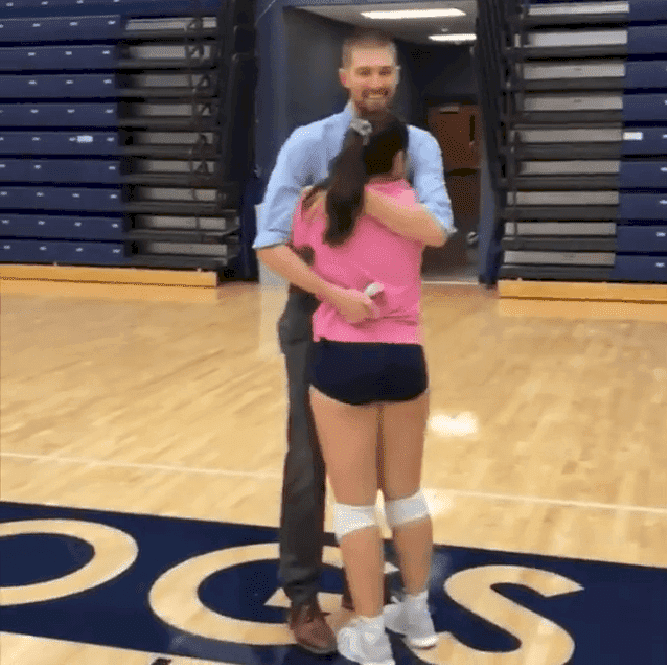 Facebook/Kyle Pierce
Pierce captioned the hilarious moment:
"We've had a lot of memorable moments In this gym, but this one is by far my favorite. Thanks to everyone that made this happen! #wifematerial."
STRUCK BY AN APPLE
Pierce and Eller join the list of unconventional proposals that have gone viral on the internet. A similar scenario occurred in October last year when a prankster asked his longtime girlfriend to marry him.
Randy Wente was out apple picking with his woman, Miranda Mccallion, when he got down on one knee with a ring box. Mccallion had been eating an apple and when she saw Wente on his knees, she thought he was pranking her as usual. She threw her half-eaten apple at him playfully before realizing it was for real.
"Are you lying?" she asked before knocking him to the ground in a fierce hug. A thrilled Mccallion later explained:
"He got down on one knee and handed me things and pretended like he was going to ask to marry me… probably at least five or six times in the past year, not when people were around. You can't take anything he says seriously."
And she should know, because the couple revealed they had known each other all their lives and at the time of their engagement, already had two sons.
Please fill in your e-mail so we can share with you our top stories!