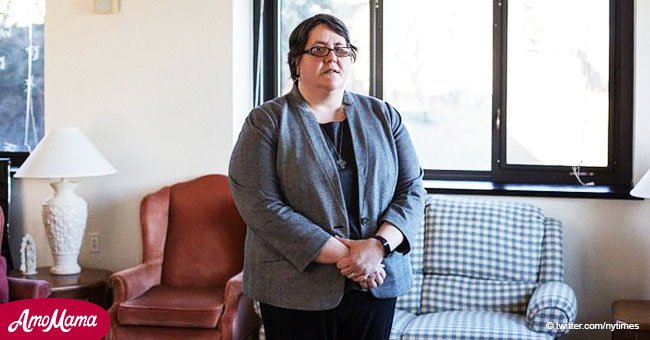 Nun uses an unusual daily method to pray for Donald Trump to 'grow in humility'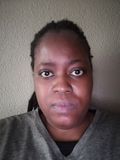 Ever since President Donald Trump got inaugurated, Sister Susan Francois has sent him a daily prayer via Twitter. The nun started tweeting the president as a way to have a "spiritual practice that keeps me engaged but does not add to the negativity."
Now she's tweeted the president 662 times to his @POTUS account. Different Catholic nuns have prayed for previous presidents like George W. Bush and Barack Obama,
Sister Susan Francois, 46, is a Catholic nun with the Sisters of St. Joseph of Peace religious order on the West Coast. She has made it a daily practice to send President Donald Trump a daily prayer via Twitter every day.
Most nuns would pray for president's but never post their prayers online. Francois was born and raised a Catholic but she struggled with the religion for years.
For more on this story go to our Twitter account @amomama_usa. Towards the millennium Francois was working as a city elections official but wasn't feeling fulfilled.
She revealed: "I was in this high-powered career, but where I found all my joy in life was through my volunteer work." In 2005, she joined the Sisters of St. Joseph of Peace religious order.
That's when she noticed other nuns praying for President George W. Bush and then, President Barack Obama. In 2015, she had relocated to the St. Joseph headquarters in Englewood Cliffs, New Jersey.

Source: Twitter/The New York Times
Two years later, the nun decided to take her own presidential praying practice to social media. While sitting at the Chicago O'Hare Airport waiting for her flight back to Newark, she realized she needed to come up with a way to calm herself spiritually to handle the negative outpouring of "alternative facts."

Source: Twitter/The New York Times
She thought to herself:
"I am going to go crazy if I don't come up with some calming spiritual practice that keeps me engaged but does not add to the negativity."
Speaking about her daily prayers to Trump she explained her process saying:
"I usually just sit for a little while and see what comes. If there is a particular thing happening, then I will take that to prayer until I can get that to a whole statement that is not toxic, because that is what I am trying to do: Come from a place of integrity while remaining engaged."
Her December 4 tweet read:
"Dear @POTUS. 661 days later still praying for you as a leader and as a human being to grow in humility and the ability/capacity/willingness to focus on the common good and peace of all. #PopeFrancis has some good advice for all of us ..."
Trump and his administration need all the prayers they can get. On Saturday, the president announced the long-expected departure of the current White House chief of staff, John Kelly.
Whoever will get his job next will be inundated with the scandals surrounded by the investigation by special counsel Robert Mueller and the newly empowered Democrats. The administration is currently unstable and facing crisis.
Please fill in your e-mail so we can share with you our top stories!