Dolly Parton shares tequila with Jennifer Aniston after claiming husband wants to sleep with her
Jennifer Anniston and Dolly Parton were surprised by Sandra Bullock during an interview and had a lot of fun sipping some tequila.
The two women were supposed to talk about "Dumplin," a Netflix original movie, but they weren't expecting Bullock to barge in with a tray of drinks.
As it can be seen in the video being shared online, Aniston and Parton couldn't help but get in on the fun with their fellow actress.
Follow us on our Twitter account @amomama_usa to learn more.
Bullock was backstage waiting for her turn to promote her thriller, "Bird Box," but the accomplished star felt like providing her dear friends with some deserved refreshments.
"Aniston and Parton have become very close in the past few years."
A PLEASANT SURPRISE
Aniston couldn't believe her eyes when she saw Bullock carrying the tray full of tequila shots but it took Parton a couple of seconds to realize who the server really was.
At first, Aniston was quite hesitant, asking if they were allowed to drink, but quickly jumped in on the fun ride and agreed to take a sip from the glass handed to her.
FRIENDSHIP ABOVE ALL ELSE
Bullock greeted Aniston and Parton with a few kisses before disappearing again, leaving them to enjoy their drinks. This was yet another funny moment between the two stars.
Aniston and Parton have become very close in the past few years, especially since they started touring across the country to promote "Dumplin," and no one was happier than Parton's husband, Carl Thomas Dean.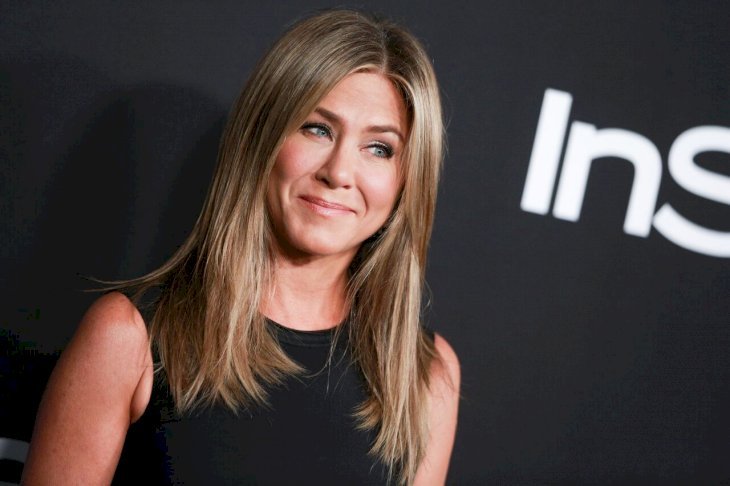 PARTON'S HUSBAND 'DREAM TEAM'
During an appearance on "The Tonight Show Starring Jimmy Fallon," the country legend revealed that Dean has a fantasy involving a threesome with his wife and Aniston.
According to Parton, her husband has always been a fan of the former "Friends" actress, which was why he was so excited when he learned that Parton was going to be working beside her on the new Netflix movie.