Birthday picture taken by husband leads to young woman's death
A day of celebration turned into a day of heartbreak as a woman accidentally jumped off a cliff as she tried to take a cool picture.
Practically still newlyweds, Jolandi le Roux and her husband Andrew took a drive out on the famous Chapman's Peak drive during celebrating Jolandi's 31st birthday. 
At a favorite lookout point of Jolandi's, the couple stopped to take pictures. Jolandi lost her footing while attempting to make it look like she had jumped over the sun, and tumbled over the edge of the cliff.
The couple is said to have gone past a safety barrier that kept visitors away from the cliff face and unstable ground.
About 65 yards down a 65-degree slope, Jolandi's fall stopped in a dead tree close to the bottom. Andrew frantically descended the rocks to get to his wife, but mere yards away he could not get to her due to the angle of the rock face.
 259 people had died while taking selfies
Read more on our Twitter account @amomama_usa.
The surrounding area was so treacherous that it took rescuers three hours to get to Jolandi, but they were silently harbored hope in finding her alive. Weather conditions worsened and sadly when they reached Jolandi she had gone.
Getting her body back to solid ground took another three hours as it was dark and weather conditions only got worse.  In some twisted form of irony, the beach below the cliff Jolandi fell off, is the beach she and Andrew had said their vows on in September last year.
As news of Jolandi's tragic death spread, social media flooded with tributes to her, and will be remembered as a "beautiful person" and an "unbelievable woman, loved by many."
But this is sadly not an isolated incident, sad as the incident itself is. On October 24 a travel blogging couple fell to their deaths in Yosemite National Park after trying to take a picture on a cliff.
30-year-old Meenakshi Moorthy and her 29-year-old husband Vishnu Viswanath were out on a cliff, Taft point when they got to close and fell down an 800 feet drop. The exact cause of their fall is under investigation.
But this gives cause for concern, between 2011 and 2017 a shocking 259 people had died while taking selfies, according to a study published in September by scientists in India. The authors of the published research elaborated on their conclusion:
"Selfies are themselves not harmful, but the human behavior that accompanies selfies is dangerous. Usually, the youth and tourists are frequently affected because of the desire of 'being cool,' posting photos on social media, and getting rewards in forms of likes and comments."
How many more will die in an effort to get a few likes on social media?
For 21-year-old Christopher Precopia from Texas, a selfie ended up saving his life, not taking it. Last month Christopher got arrested and charged with burglary and intent to commit other crimes against his ex-girlfriend. If convicted he faced 99 years in prison, but something unexpected came to his rescue, a selfie.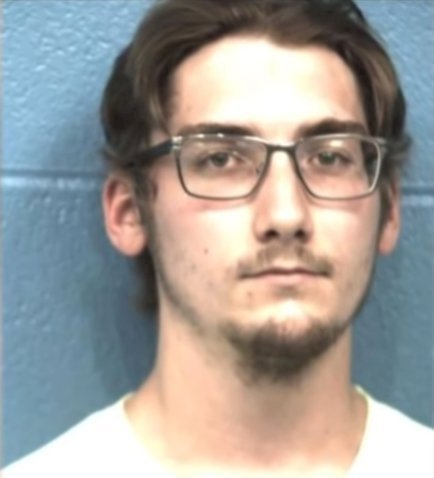 Police had not believed his alibi, but when his mother showed them a selfie that featured Christopher, it proved that he was not close where the crime got committed.
Nine months after his arrest the police finally had to drop all charges against him as he was proven innocent.