Baby elephant notices man 'sinking' in a river and his unexpected reaction goes viral
When one of the rescuers appeared to be drowning in the river, it was the smallest elephant in the pack to come for the rescue.
The heartwarming video uploaded to YouTube shows the inspiring bond between an elephant and her human friend, who works for the wellbeing of elephants in the protected area of the Elephant Nature Park in Chiang Mai, Thailand.
The inspiring video has predictably become a viral sensation and has so far received more than 12 million views. Follow us on Twitter to learn more.
The video shows animal advocate Darrick Thompson, who is also the co-founder of the foundation responsible for the rescue and wellbeing of the elephants in the area, being rescued by one of the baby elephants, who believed that the human was drowning.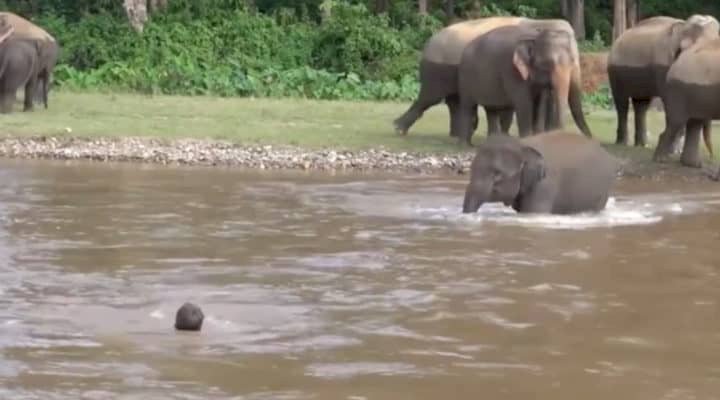 Surprisingly, Thompson wasn't really in danger of drowning. He was only calling the baby elephant, named Kham Lha, to join him at the shore. However, the innocent young elephant mistook it for a cry for help.
Kham Lha then jumped into the water and rushed to his friend to protect the man from the current of the river with her own body. She offered her trunk as support to the man and then helped him get back to the shore safely.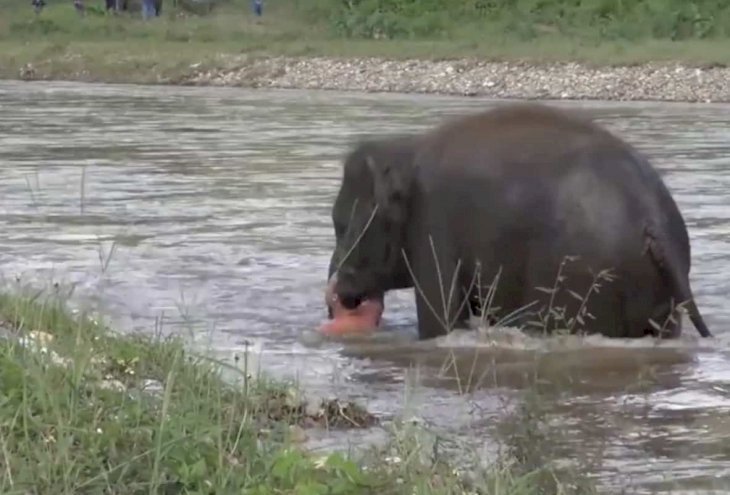 Thompson was involved in the rescue team that helped Kham La and her mother Bai Teoy back in 2015.
Later, Thompson also spent time with the traumatized young elephant to help her heal emotional wounds. Naturally, the two of them developed a strong bond over the years.

"Since he rescued Kham La, he spent time to heal from the mental [anguish] and has shown love to her. No longer after that, she [made a] strong bond with him and accepted him to be part of her herd."
As we have witnessed time and again, almost all kinds of animals develop a close bond with humans, provided that they sense a strong affection and care from them.
Previously, another baby elephant also made headlines by showing a surprising affection toward a tourist, who visited the same sanctuary in Thailand.
The viral video shows a baby elephant cuddling a tourist and refusing to let go. Often it's the baby elephants that are hard to resist, but this time it happened the other way around.
The foundation run by Thompson has so far rescued more than 70 elephants. Most of these animals are either elderly or physically compromised.
Following the rescue, the foundation gives them ample time and opportunity to roam free and form bonds among themselves.
The mission of the foundation is simple and an inspiring one. It outlines that if humans treat animals with love, the animals will give back love in return.