Chris Tucker shares photo with his tall son Destin, revealing their striking resemblance
Chris Tucker took to Instagram to share a pic with his handsome son, Destin, as they put on their best suits to attend the annual Captain Planet Foundation Gala. Their striking resemblance left fans impressed.
Chris Tucker is the proud father of a 20-year-old that's already following his steps into the entertainment industry. Destin Christopher is Chris only son from his six-year marriage to Azja Pryor, and he lived with Pryor in Los Angeles for most of his childhood and teenage years.
However, now that the boy moved to Atlanta to attend college, Chris can hang out more often with him and participate in prestigious charity events, like the Captain Planet Foundation Gala, which took place last Friday at the InterContinental Hotel in Buckhead.
The father-son duo looked smart on the red carpet, rocking their best suits for the occasion. Chris donned a rose gold satin blazer, white shirt, black pants and matching bowtie while Destin was more daring with a black and red three-piece suit that he combined with a white shirt and black pants.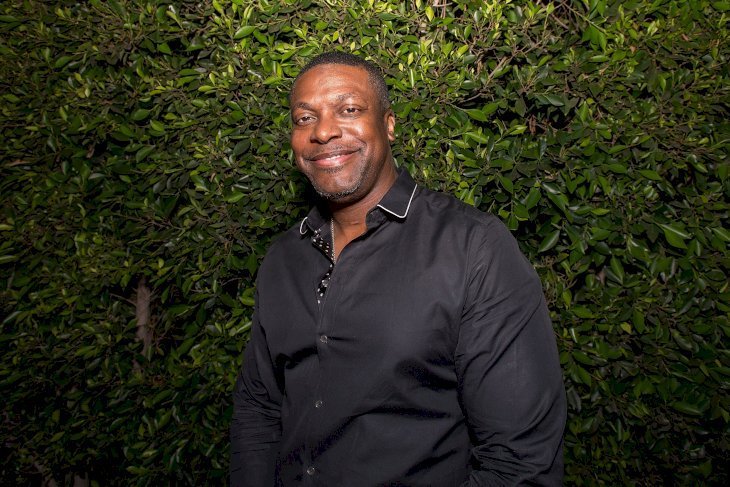 But while the Tuckers' fashion choices were on point, what caught the fans' attention is the striking resemblance between the two of them. "Look just alike, you couldn't deny him if you wanted to," wrote one fan on Tucker's Instagram comment section.
Another added, "It's crazy how Destin grew up to look exactly like your twin. So handsome," and a third one chimed in to say, "Yep, he's yours. He has the same beautiful smile and pretty teeth!!"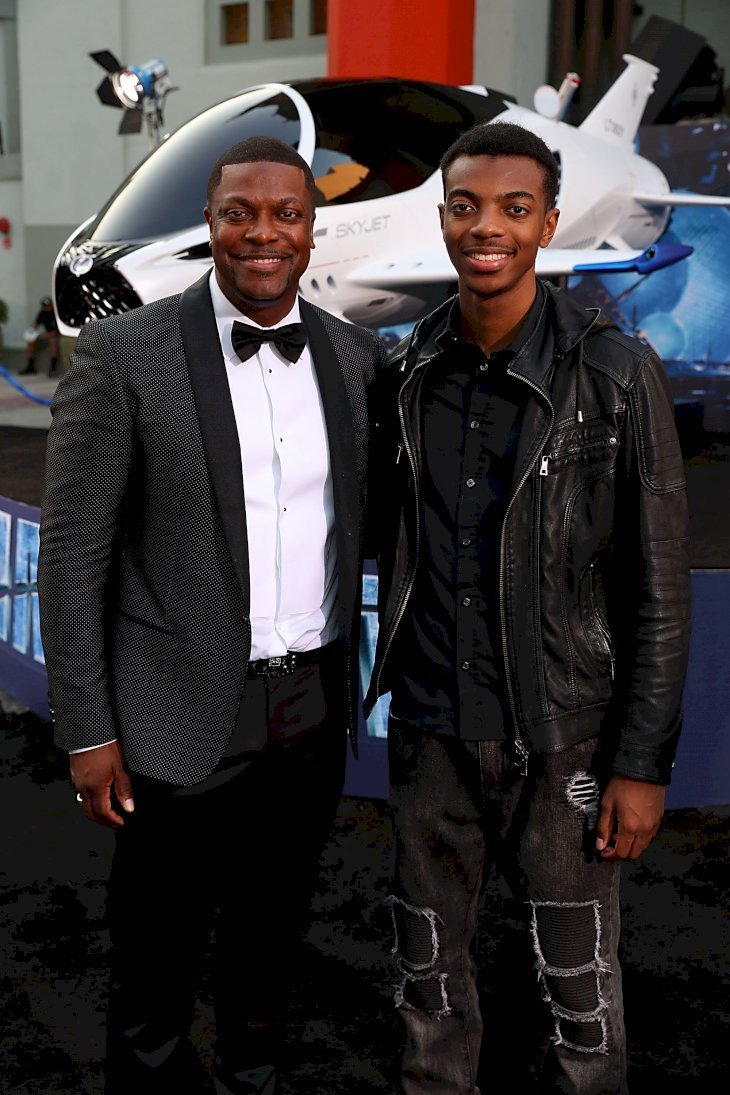 FOLLOWING CHRIS' STEPS
Destin not only inherited his father's good looks, but he also has the same passion for the arts and entertainment industry running on his veins.
The young man enrolled last year in Cinema, Technology, and Emerging Media Studies Program at Morehouse College, in Atlanta. He stated on a press release made by the institution that it was entirely his idea to enroll in Morehouse.
"I wanted to come here. I have family here, it's an all-male school, and it's historically black. I've never been in this type of environment, so I'm excited to be coming here to learn because I know it will be a top-flight education."
Chris couldn't agree more with his son. Not only because of the history of the college, but also because studying in Atlanta meant Destin would be closer to him. The "Rush Hour" star added:
"Martin Luther King is one of my heroes. Spike Lee is a good friend of mine. So many of my friends' kids came here and had a great experience. I did a lot of research, and everybody has loved it. I just think it makes all the sense in the world. I'm excited about it."
Destin confessed he wants to be a director.