Kindergartner's hilarious frustration with first day of school went viral in 2018
One Kindergartner's reaction after her first day of school left social media users in stitches, but the hilarious part is her face as she reunites with mommy.
Let's face it, school can be tough, especially when it's your first time and you realize that the easy life is over; no more sleeping as much as you like or lounging in your pajamas all day.
The daughter of one Twitter user came to understand that unpleasant fact and did not bother to hide her feelings. @PonyGinuwinemp3, who Yahoo Lifestyle identifies as Rebecca Maldonado, took to the social media platform in August with a 16-second clip of her daughter getting back from her first day of school.
The little girl, wearing a pink shirt, blue shorts, and flip flops, stood in line with the rest of her mates waiting to be reunited with their parents.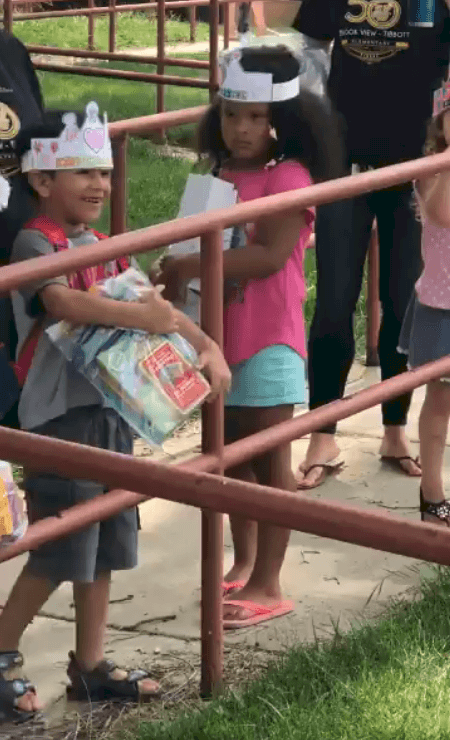 It looked like they had some fun in class because they all had paper crowns, but Rebecca's daughter didn't look too happy. Not even an excited classmate bouncing in front of her could change her mood.
As she approached their teacher, she gave a half-hearted hi-five and stalked off to meet her mother. The scowl on her face was enough to have anyone running, and just in case mommy wasn't getting the message, the schoolgirl yanked off her crown and threw it at the camera.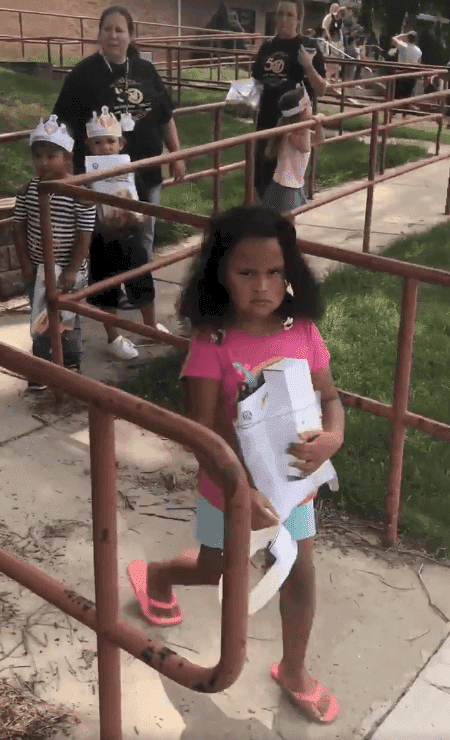 "How my daughter feels about starting kindergarten," Rebecca captioned the August 7 footage. The clip has now been viewed over 14,000 times and has 51 retweets.
A lot of parents in the comments could relate to the young girl's frustration, as some with older kids reveal it's no different.
"How my daughter feels about starting kindergarten," the little girl's mom captioned the footage https://t.co/jB2QbFiYJp

— New York Post (@nypost) August 10, 2018
"My daughter is starting high school on Monday, and this is pretty much how she feels about it too!" one user said, prompting Rebecca to add that her son who was going to Middle School also has the same attitude.
Another person confessed:
"She is adorable. Tbh this is me in the morning at work."
Big mood at work everyday pic.twitter.com/4ZUIxfCGBr

— who the fuck is pandemic (@PonyGinuwinemp3) November 16, 2018
WORRIED MAMA
The first day of school can be quite emotional, but the culprit isn't always the little ones. Sometimes, parents also freak out about leaving their child -- who they probably still consider a baby -- with other people for so long.
Blog owner, Susannah B. Lewis put a hilarious spin on an all too familiar scene where the Mama Bear is nervous and emotional about dropping off their kids on their first ever day of school.
How my daughter feels about starting kindergarten pic.twitter.com/iCkoldr11E

— who the fuck is pandemic (@PonyGinuwinemp3) August 7, 2018
In the clip posted on Facebook, Susannah starts as the worried mom who just dropped off her child. She can be heard ranting hysterically:
"He's not ready! I'm going back to get him! He's only 5. I don't know if he can carry his lunch tray. I don't know if he knows where the bathroom is … His teacher doesn't know he needs 14 kisses every 45 seconds! What am I going to do all day? I'm going to sit around all day and listen to the clock tick and count down the seconds until I can hold him."
The video cuts to the first day of every other grade, and her reaction is miles apart from the beginning. This time, she's blaring George Michael's "Freedom" on the car stereo and booking beauty treatments during her free time.
KINDERGARTEN HEROES
Parents sometimes underestimate their kids who are capable of doing great things with the right guidance. For instance, a Kindergarten class in Tennessee had the help of their teachers and pulled off a birthday surprise for the school's deaf custodian.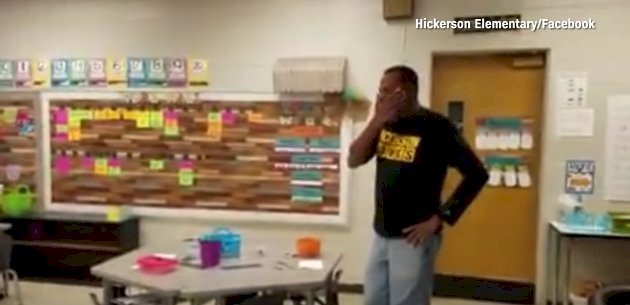 The heartwarming moment is captured here.