Two Hollywood princesses on the thrones of Europe
Just like Grace Kelly, Meghan Markle gave up Hollywood to marry a Prince; but what would the Princess of Monaco have advised the Duchess of Sussex?
Meghan Markle was not the first American actress to step from the screen into a fairytale life as a real princess.
In 1956, the world was astounded when Academy Award-winning actress Grace Kelly gave up her career to marry Prince Rainer of Monaco and become Princess Grace. The star was then just 26, and at the height of a brilliant cinematographic career.
With the help of her nephew, Chris LeVine, Fox News speculates on the advice Princess Grace would have given the lovely actress who has followed in her footsteps.
Grace Kelly would have encouraged Meghan Markle to pass down American traditions to her royal baby, says movie star's nephew https://t.co/AE9ikFLGBh #FoxNews

— Grace Kelly News (@GraceKellyNews) October 27, 2018
GRACE KELLY'S NEPHEW BELIEVES SHE WOULD HAVE ADVISED MEGHAN
Princess Grace's nephew, Chris LeVine, believe his aunt would have understood and sympathized with Duchess Meghan's plight and would have given her plenty of sensible advice.
As the first celebrity Royal, Kelly had to learn to deal with the press' suffocating perusal of every second of her life, even when she was pregnant with her first child, Princess Caroline.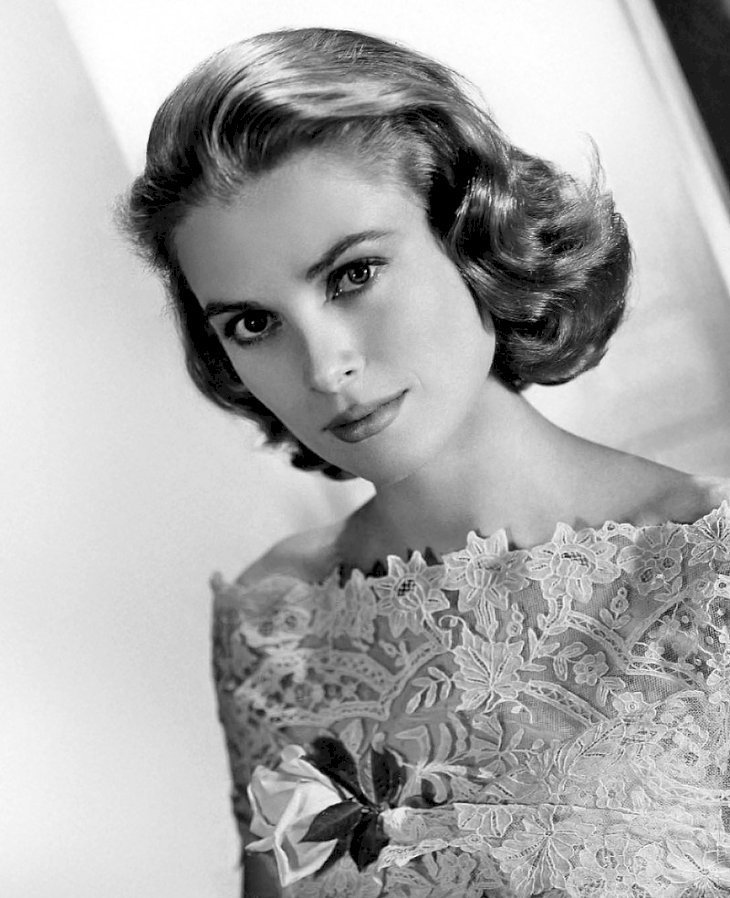 Even though she was a Princess living in her Montecarlo Palace, she never forgot her roots and passed on her American traditions to her children.
GRACE KELLY'S FEAR WAS RAISING HER CHILDREN IN THE SPOTLIGHT
Like Princess Grace, Duchess Meghan will have to balance bringing up her children with Prince Harry in a normal environment, even though every detail of their lives will be scrutinized and commented on publicly.
LeVine revealed that Princess Grace determined to protect her three children:
"She thought back then the media was oppressive. If she could have seen the media today, I could only imagine her discomfort with trying to keep her feet on the ground, so to speak. That was one of her major challenges, I think, in raising her children."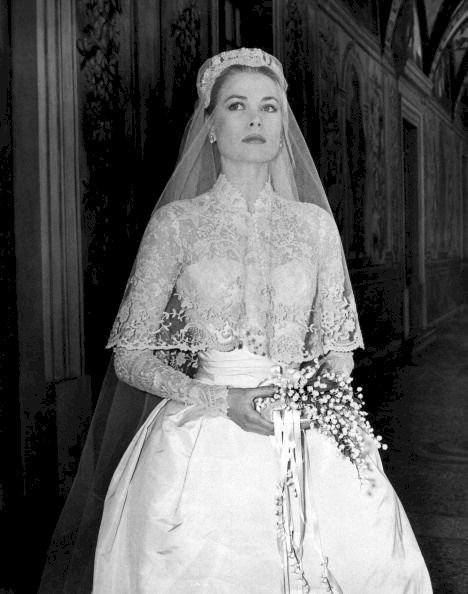 PRINCESS GRACE MAINTAINED HER AMERICAN TRADITIONS
Even though she was a Princess living in her Montecarlo Palace, she never forgot her roots and passed on her American traditions to her children.
"Certainly her advice back then was to maintain the family time, the family traditions that she learned from her parents, continuing the family dinners and meals."
Princess Grace also took her family to visit her parents and siblings in the United States frequently, to keep them connected to their American family. Princess Grace would even take a breakfast meat called "scrapple" from her native Philadelphia back to Monaco to the bemusement of her French chefs.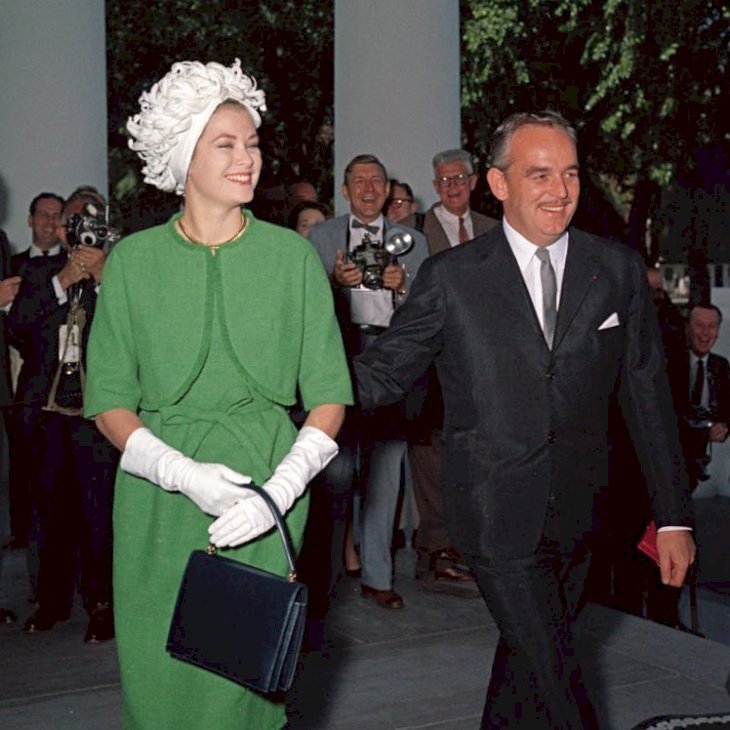 MEGHAN AND GRACE: BOTH FASHION ICONS
One thing Princess Grace would have undoubtedly have approved of is Duchess Meghan's unerring fashion sense. 
The Princess of Monaco was inaugurated into the International Best Dressed List Hall of Fame in 1960, and her cool elegance has been an enduring influence in such designers as Tommy Hilfiger and Zac Posen.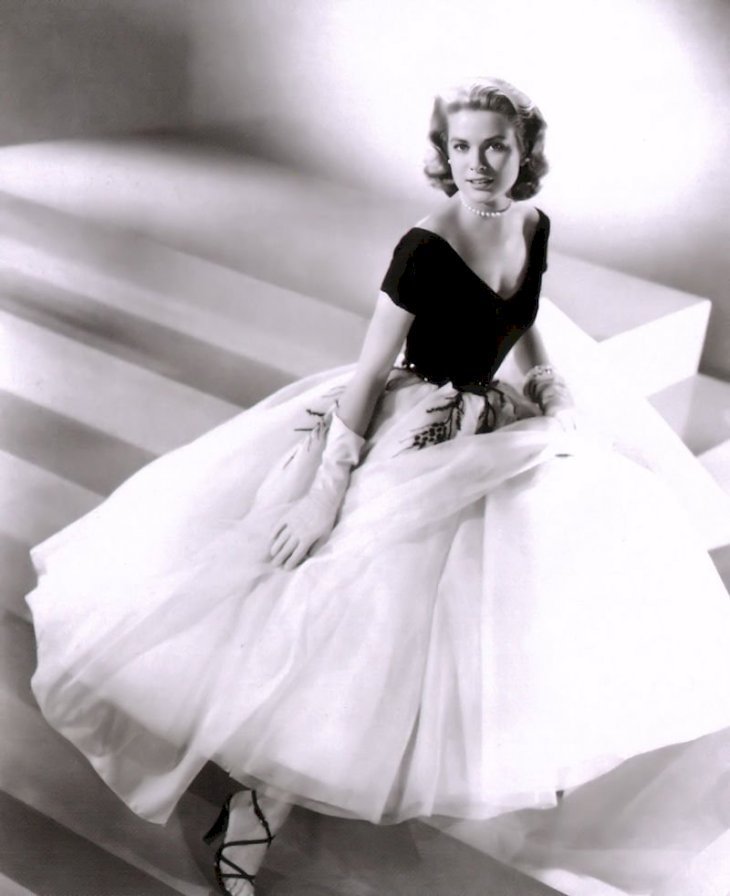 In 2006, the Philadelphia Museum of Art presented her wedding dress in an exhibition commemorating the 50th anniversary of her marriage to Prince Ranier of Monaco.
In a related story, the New England Historic Genealogical Society claims that one of Meghan's ancestors, Rev. William Skipper, a descendant of King Edward III of England.