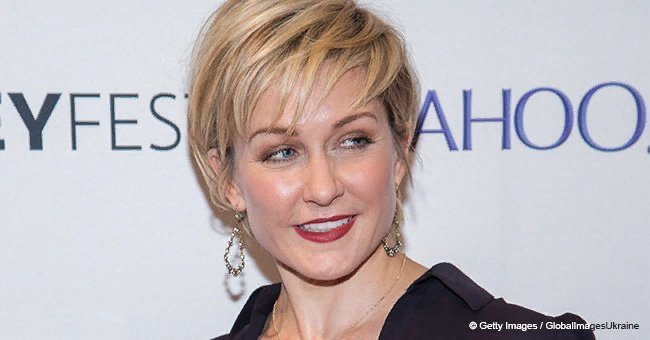 What happened to Linda from 'Blue Bloods'? Actress's emotional statement about her role

The popular show has raked in millions of fans since it started, but the departure of some of the most loved characters has devastated many loyal followers.
"Blue Bloods" has been a hit with millions of devoted viewers since it first aired in 2010. Fans have taken the Reagan family into their homes and their hearts over the years.
The show follows the professional and personal lives of a family comprising several generations of policemen and women, and their conflicts and doubts as they tackle problems both at home and work.
Read more on our Twitter account, @amomama_usa.
As the nurse-wife of second-generation police-officer Danny Reagan, Linda Reagan - played by actress Amy Carlson - is a fragile-looking blue-eyed blonde who has to deal with the violent side of life at work, and with her husband's difficulties with his own work-related stress and trauma at home.
After seven years on the show, Carlson's character seemingly vanished, to the fans' surprise and distress. On the season eight premiere in September 2017, her absence was explained through a therapy session with her grieving husband as "Linda died on a helicopter crash doing her job."
The truth is that Carlson did not renew her contract at the end of the seventh season.
"I loved playing Linda: wife to Danny, mother to Jack and Sean, nurse, and working mom. I'm proud of my contribution to building this series… Mostly, I am grateful to the fans who have supported me and the show," she said.
Carlson, 50, has been a steady presence on "Blue Bloods" from season one, and fellow cast members shared their disappointment that she had decided not to return to the show. Her fans were also devastated by her sudden departure, something she was touched by.
"I was surprised, but I'm also just so honored that all these fans connected so much with that character. It surprised me, but it really touches my heart that they cared so much about Linda and that she meant so much to so many people, I had no idea, I can't even tell you how many messages a day I get about her and the character. They're so sweet, they all wish me well in my future projects, they're all just super supportive fans of mine, and it's just so lovely," she added.
The actress has been in show-business since 1993, and is best known for her participation in the NBC drama "Third Watch" as Alex Taylor, and the daytime soap opera "Another World" as Josie Watts.
Carlson lives in Manhattan with her long-time partner, musician Syd Butler, her daughter Layla, and her son Nigel.
Please fill in your e-mail so we can share with you our top stories!