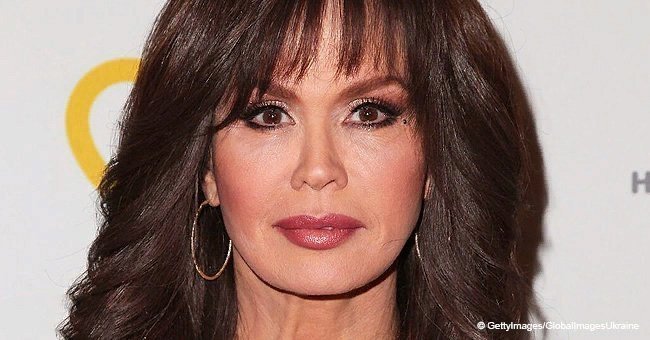 Marie Osmond's memoir reveals she never forgot son's suicide and that she cried over gay daughter

Marie Osmond came from a big family of nine children, and she later had eight children herself. But sadly something changed her life forever, for the worse.
Olive Marie Osmond was born 1959 to Olive May Davis and George Virl Osmond. She's the only daughter of nine children, her brothers being Virl, Tom, Alan, Wayne, Merrill, Jay, Donny, and Jimmy Osmond.
While her career was a mix between the music and film industries, Osmond authored three books as well. Her last, The Key Is Love, is from 2013, and it focuses on the values of her mother.
Read more on our Twitter account @amomama_usa
She's a mother herself, having given birth to three children and adopting five others.
However, that book is not only a tribute to the matriarch of the Osmond clan but also a deeply personal memoir about the most difficult times of the singer's life.
Osmond's life became emptier in 2010 when according to Fox News, the singer and actress lost her son Michael when he leaped to his death at age 18.
She said that it's something she'll never get over, especially since there was no closure, no reason given by her son for that act.
People criticized Osmond for returning to work a few weeks after her son's passing, but she clarified that she wasn't going to let the rest of her family die along with him.
She gathered her strength and tried to show everyone that life went on, believing it was what Michael would have wanted of them.
Osmond also talked about her oldest daughter, Jessica, who told her mother she was gay at the age of 17.
The mother revealed that she cried upon hearing the news, not because she disapproved but more because she loved her and knew people would judge her daughter unfairly.
She added that she loved her daughter no matter what, and she has many gay friends who have been through bad situations, which she didn't want her daughter to go through.
Surely the love Osmond received from her mother was passed along to all her children, who have a very strong mother themselves.
Please fill in your e-mail so we can share with you our top stories!