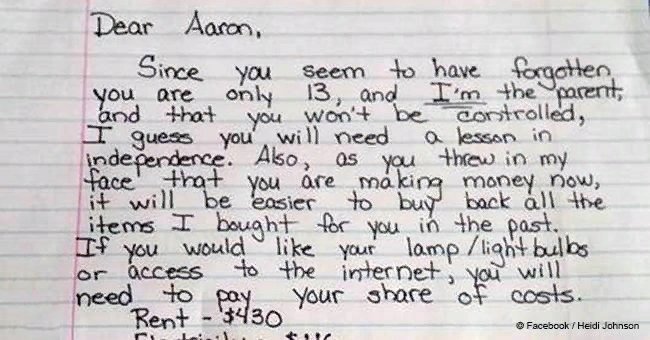 Mother's Life-Lesson Letter to Disrespectful Son about Independence Went Viral
Heidi Johnson was very disappointed with his son's arrogance. She wrote him a letter telling him how much being independent will cost him.
In September 2015, Johnson took to her personal Facebook account to share a photo of the hand-written letter. She wrote:
"Since you seem to have forgotten that you are only 13 and I'm the parent, and that you won't be controlled. I guess you will need to learn a lesson in independence."
Johnson told her son Aaron that he might as well buy back all the items she purchased for him in the past since he was bragging about making his own money now.
Source: Freepik
Follow us on our Twitter account @amomama_usa to learn more. She also told him to pay his share for rent, electricity, internet, and food. She even enumerated the price.
"If you would like your lamp/lightbulbs or access to the internet, you will need to pay your share of costs: Rent: $430, Electricity: $116, Internet: $21, Food: $150."
Johnson also reiterated that Aaron should help with the household chores.
He needed to clean the bathroom, prepare his own food and tidy up after himself. She will charge him a $30 maid-fee for every day she has to do it, Johnson added.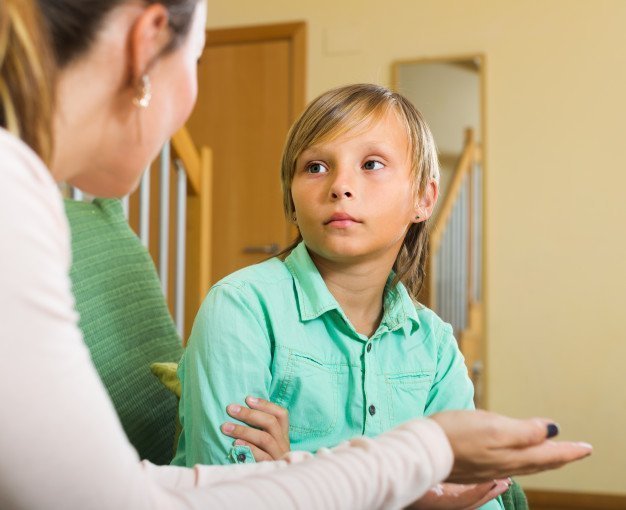 Source: Freepik
She concluded the letter by saying they can negotiate terms when he decides to be her child again, instead of her roommate.
Johnson's post has gone viral and was shared more than 167,000 times and elicited 15,000 comments. Several fellow mothers praised her for what she did.
Rochelle Trotman-Norman wrote in the comments: "I always advocate for family working as a team. I'm glad for all involved that your son is learning how to be a good teammate and had a better understanding of how life works."
She added that the teenager's embarrassment was "an unfortunate mistake" but told other netizens that this was not an example of public humiliation.
"Way to go Heidi. Maybe getting tough love will make him a great person. The kids today need more structure. I was born in a different time and if I talked to my parents the way kids talk these days I would have a sore butt and my mouth washed out with soap. So hope he learned from this experience," commented Karen Kelley.
"Keep doing what you're doing. You're setting a great example of how he should do with his own children one day," another mother chimed in.
Johnson also clarified that she had no intentions of publicly shaming her own son and the letter was merely used as a life lesson about the cost of living.
"It was originally intended for friends, but I clicked public on accident. It's out there; and I am not ashamed of what I wrote," she explained in another Facebook post.
Please fill in your e-mail so we can share with you our top stories!