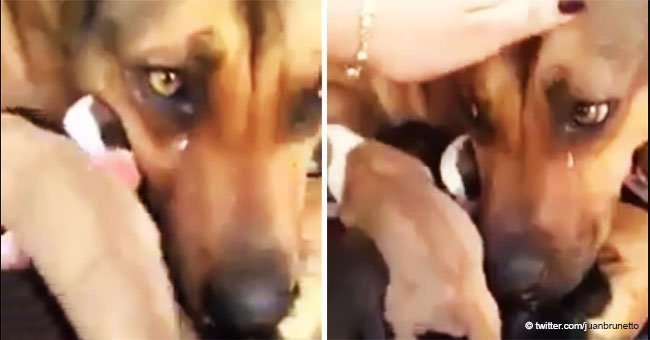 Abandoned dog who 'cried' after being rescued was diagnosed with clinical tear duct condition
A dog and her puppies were rescued from an unknown situation, and the relieved mother was seemingly crying with joy that they were safe.
The clip below has caused quite a stir due to the reaction of a dog, which had been rescued with her puppies.
In the video that was shared back in August of this year, the dog can be seen crying while breastfeeding her puppies. A woman then caressed her tenderly.
The reaction of the mother dog has gone viral. She also touched the hearts of many netizens, and they only want the best for her and her puppies.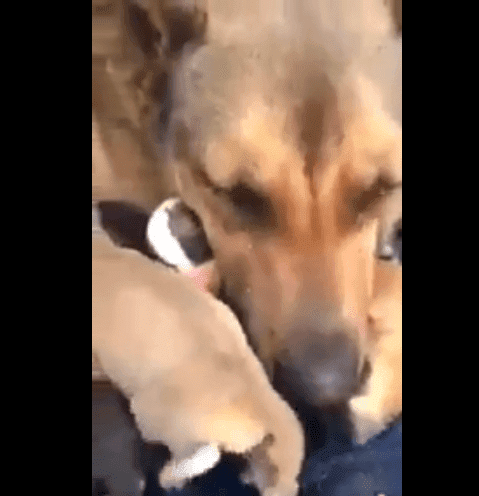 Source: Twitter/juanbrunetto
Her tears not only managed to mobilize the animal lovers, but also permeated those who felt empathy for the fact that it's a mother who had been rescued with her children, and they were beginning a new life.
Follow us on our Twitter account @amomama_usa to learn more. Twitter user Billy wrote that animals also cry and that he's a witness.
Elizabeth added that the dog is a better mother than those who undergo an abortion. However, some Internet users didn't believe that the dog was crying in the video.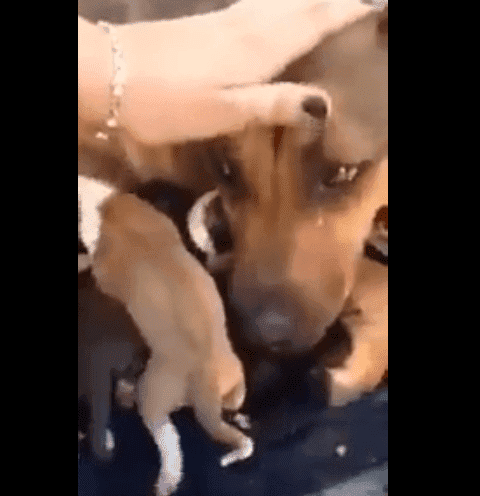 Source: Twittter/juanbrunetto
They thought that it could be a physical illness or a disease that makes her look like she is crying.
The dog in this clip, however, is thought to be suffering from a medical condition called epiphora, which is not a disease, it is only an indication that the dog's tear ducts are blocked.
The conditions that cause epiphora are easily treated most of the time.
If a dog in your family is showing this symptom, it's not because they're crying with sadness, but there is an underlying issue that needs to be taken care of.
Reach out to a local veterinarian, animal rescue shelter or your region's Society for the Prevention of Cruelty to Animals (SPCA) chapter to help get your dog the treatment they need.
Please fill in your e-mail so we can share with you our top stories!