Boy notices man snatching little brother and quickly stops the attempted kidnapping (video)
A brave boy saved his little brother from a stranger who tried to take the boy by the hand out of his dad's tent in broad daylight.
The small boy realizes that his younger brother was taken by a stranger and immediately rushed on him to save the little boy from an imminent kidnapping.
What the man did not suspect is that there was a security camera filming the events. Everything happened on a quiet street in a town in southeastern China back in May.
In the video, you can see how a man dressed in black approaches the youngest of the two brothers, takes him by the chin and walks away with the little infant.
Read more on our Twitter account @amomama_usa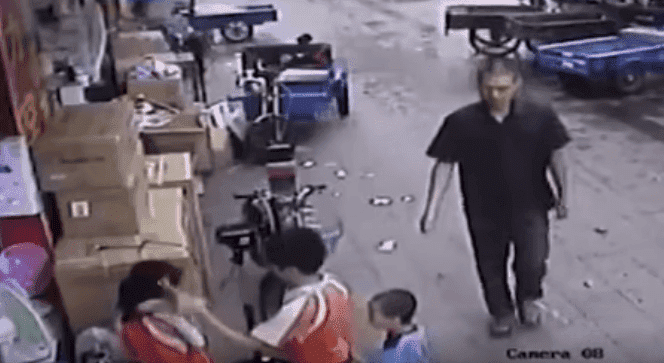 The boy was playing with his older brother and his sister, he reportedly shouted when he was dragged by the man until his heroic brother is put into action.
The older boy was caught dropping a paper plane he had been playing with to chase the stranger before taking his little brother to safety.
The child's parents reported the incident, which allowed the police to arrest the man and interrogate him for kidnapping minors.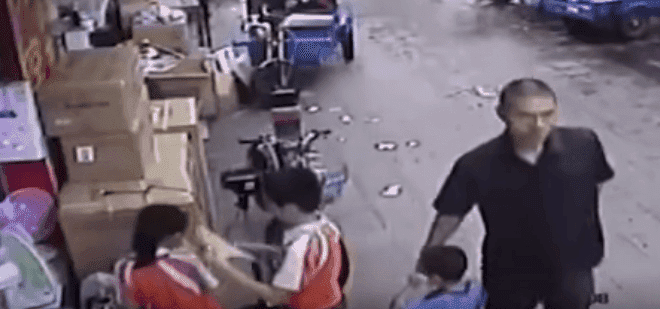 According to the suspect, whose last name is Zhu, he was simply trying to play with the boy and said he had no intention of abducting or snatching the minor.
But regardless of Zhu's words, the images tell a very different story.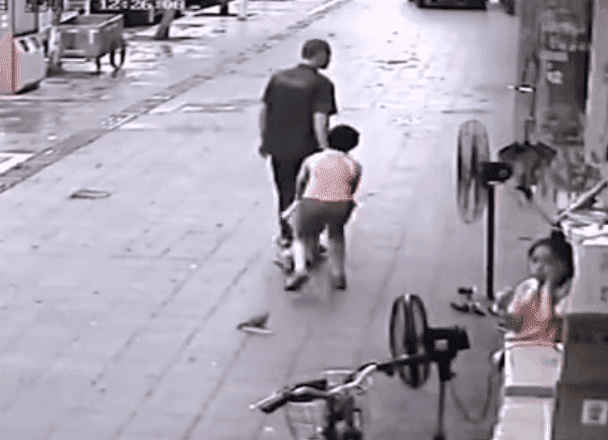 The kidnapping attempt took place outside an appliance store owned by the father of the children in Fenggang, a city in the Chinese province of Guangdong.
The businessman, whose last name is Luo, shared surveillance images of the incident. It soon went viral and has now received more than 10 million visits.
Mr. Luo wrote: "This shameless human trafficker tried to take my youngest son right out of my store! Fortunately, my oldest son saw it, otherwise it would have been tragic."
The police are still investigating the case.
This reminds us of the case of a girl who was kidnapped but prevented being raped by her kidnapper, thanks to the advice she received from her mother.