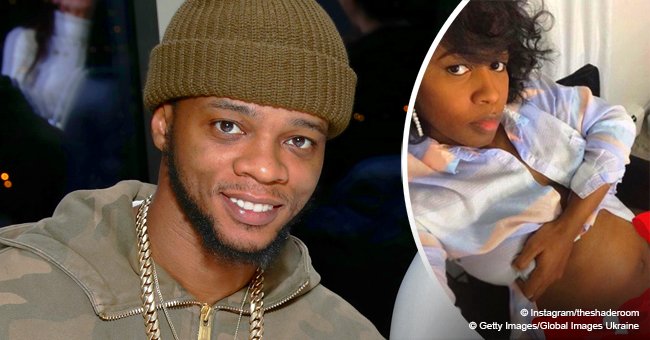 Remy Ma reveals her & Papoose's 'golden child' is 'almost done baking' in new baby bump pic
There's a bun in Remy Ma's oven and it's about to be served. The rapper has just revealed that the wait is almost over as she showcases her oversized belly in a new photo.
Remy Ma and her husband Papoose are counting the days until their baby finally arrives. After suffering a miscarriage in the past, the couple is excited to be on the final stages of pregnancy.
ALMOST BAKED
Remy made that known this week when she shared a photo of her bare belly and also revealed it was "almost done baking" in her caption. She was glowing despite coming into full term wearing a white collared shirt. She unbuttoned the long-sleeved top so she could lift it up and feature her bump.
NO GENDER REVEAL
As her due date nears, Remy must be just as excited to learn if she's carrying a boy or a girl. She and her husband agreed not to have a gender reveal and instead wait to know when the baby arrives. It wouldn't matter though since the child will be their first after 10 years of marriage. They even announced the pregnancy during their renewal of vows earlier this year.
BABY SHOWER
With the absence of a gender reveal, the "Love and Hip Hop New York" couple still had a baby shower. The "Grease"-themed event was held in New York and attended by their celebrity friends.
BUMPIN' AND GLOWIN'
Remy has been glowing these days, thanks to her worry-free pregnancy. She even manages to pull off stylish outfits while sporting a giant bump. She recently shared a video wearing a skintight jumpsuit proving how hot and happy she is.
LIFE-CHANGING
It won't be long before fans see an even happier Remy when she announces the birth of her child. No doubt it will be a life-changing event since Remy's only son from a previous relationship is already 18. Papoose likewise has three children but this will be the first time he'll be sharing one with Remy. Meanwhile, here's the story of another life-changing moment in their lives -the moment they met.
Please fill in your e-mail so we can share with you our top stories!