Meghan McCain slams 'The View' audience for clapping over 4-star general John Kelly's firing
Tuesday's episode of ABC's 'The View' turned into a berating session after co-host Meghan McCain fired at the other hosts and audience members for attacking Gen. John Kelly, the recently fired White House chief of staff.
Gen. John Kelly will be leaving the White House at the end of the year and also served as a four-star general in the U.S. Marine Corps and lost a son during combat.
It's official. Donald Trump's Chief of Staff John Kelly is leaving the White House https://t.co/rT9t9OGibv pic.twitter.com/vSUGUkrEPs

— Complex (@Complex) December 8, 2018
Except Abby Huntsman, the rest of the hosts celebrated his departure from office, but Abby saw the matter from a different perspective as she said:
"That's the problem why people don't want that job. One day the person is perfect for him, and then he tweets, 'You're fired,' and you're a spineless, clueless flunky. It's a thankless job, and you have to be a yes-man or yes-woman when the job isn't supposed to be that."
Read more on our Twitter account @amomama_usa.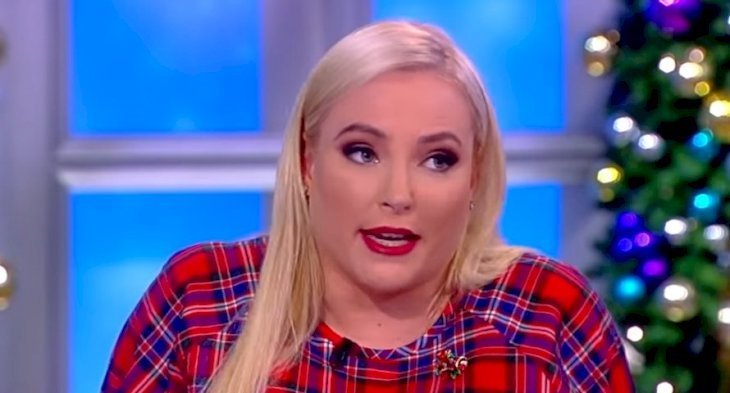 Stating another point of view, co-host Sunny Hostin
added
:
"When John Kelly was appointed, I'm thinking, you know, 'He is this four-star Marine general, he will be the adult in the room,'" Hostin said. "But it's clear that they clashed, that Trump did not listen to him and, honestly, he came in with this wonderful reputation, and I think the administration tarnished that reputation."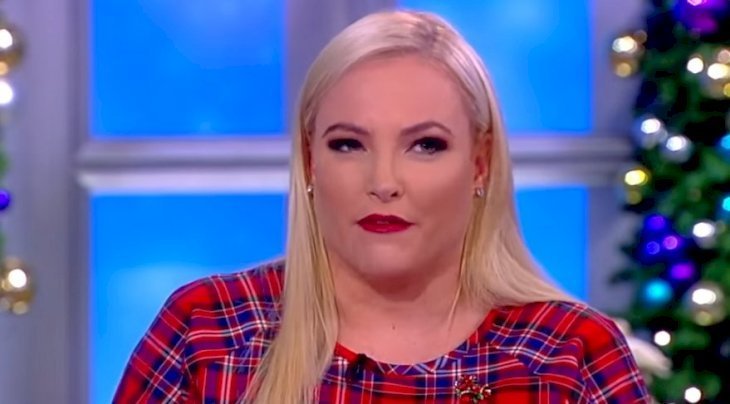 Abby disagreed, but Hostin continued with  former misdeeds and
said
:
"When he disparaged Congresswoman Frederica Wilson, lied about her and refused to apologize, that didn't look good on his reputation. He endorsed the controversial and short-lived policy of separating children from their immigrant parents to deter illegal crossings."
At this point Meghan interjected:
"You're talking about children. He gave a child for our freedom — his son died in combat."
Hostin was quick to point out when White House staff secretary, Rob Porter had allegations of domestic violence against him that Kelly had defended him. 
Meghan McCain Slams View for Clapping at John Kelly Bashing: 'Some Things Precede Politics' https://t.co/BzPaPnZZ9I pic.twitter.com/DK6kgd9IN6

— NewsBusters (@newsbusters) December 11, 2018
The audience clapped and cheered in agreement, and it all became too much for Meghan as she scolded the audience and co-hosts:
"I just think it's weird to be clapping. Whatever you think about his politics, he lost his son in combat for freedom, and again, clapping in that way, again, your call. Everyone can interpret him differently. I think there are some things that precede politics, and losing a son and being part of a Gold Star family is one of those things."
On December 3, while doing a tribute to the late president George H.W. Bush on 'The View,' the situation turned from conversation to heated debate to firing range within minutes.
Meghan McCain and co-host Joy Behar landed in disagreement after Joy brought President Trump into the conversation, which offended Meghan as the show was a tribute to the late president Bush. A source told PEOPLE:
"They had a disagreement on-air, which is totally expected in that job. But they are both professionals. They seemed completely fine afterward."
Meghan's demeanor has earned her a nickname by the producers of 'The View.' She took over from Jedediah Bila, who got fired in September, and her coldness is not appreciated. The 34-year-old got the nickname Elsa, from the movie, 'Frozen' due to Meghan's distant, cold manner.