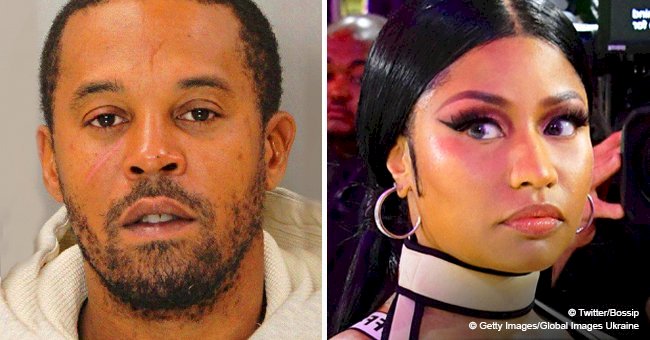 Nicki Minaj's boyfriend allegedly served prison time over shooting and killing a man
Nicki Minaj's new boyfriend turns out to have quite a long list of run-ins with the law, first for a conviction for attempted rape, and another for murder.
The Blast obtained information about Nicki Minaj's new boyfriend, Kenny Petty, who has criminal complaints at the Queens County District Attorney office. At one point, he pled guilty to a first-degree manslaughter charge in the shooting of a man named Lamont Robinson.
The incident was dated on April 27, 2002 at 12:30AM, where Petty shot Robinson with a loaded handgun "multiple times thereby causing his death". At first, he was charged with murder in the second degree, but he was able to get it cut to manslaughter after making a deal.
During the same time, a police blotter also stated how another unknown man was shot three times in the stomach and died at a nearby hospital.
In March 2006, he pled guilty to the manslaughter charge and was sentenced to 10 years in prison. However, he only served 7 years and was released in May 2013 and underwent supervised release for 5 years.
Aside from his manslaughter charges for which he served prison time, Petty is also a registered sex offender in the State of New York.
These and many more are the reasons why people are troubled as to why Nicki Minaj is suddenly with him, much to the disappointment of her fans. The star, however, remains unbothered and hopes to live her best life without having to deal with what the internet has to say about her and her relationship with him.
However, we can't help but look back on better days, when big names like Drake and Meek Mill were fighting over Nicki's love, to the point that they had to throw shade songs at one another. Now, though, everyone has moved on with their lives and have resolved all their beef with each other.
Please fill in your e-mail so we can share with you our top stories!