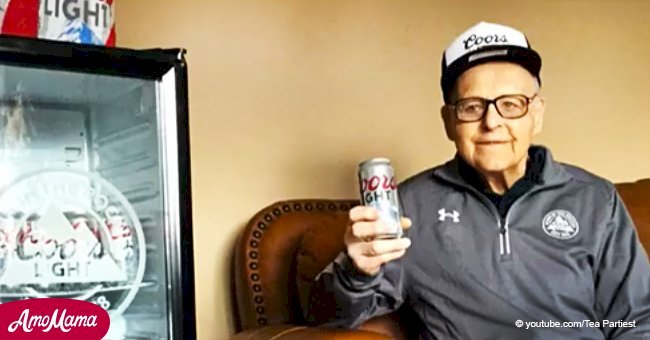 Meet 101-year-old who reveals his drinking of Coors light beer every day
The World War II Airforce veteran opened up about his one habit that has probably contributed to his long life.
Speaking to Fox News, 101-year-old Andrew Slavonic revealed that he has been drinking one can of Coors Light beer every day at 4 pm for the past 15 years.
The war veteran was on the show "Fox & Friends" accompanied by his son, Bob Slavonic, to discuss his ritual, where he surprised everyone by revealing his beer tradition.
Full of praise for Coors, Slavonic also explained that he tried several other beers but nothing felt like the right one to him until he came to Coors Light.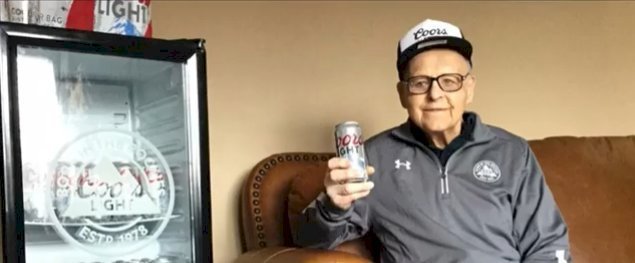 Source: YouTube/Tea Partiest
Follow us on Twitter to learn more.
Surprisingly, his quota of beer isn't strictly just one. Slavonic revealed that some days, he drinks up to three beers. "We got to have the one at 4 o'clock though. That's the most important one," Slavonic explained.
The news of Slavonic's love for Coors got on to the brewing company, Miller Coors, and they quickly came up with a way to honor the veteran.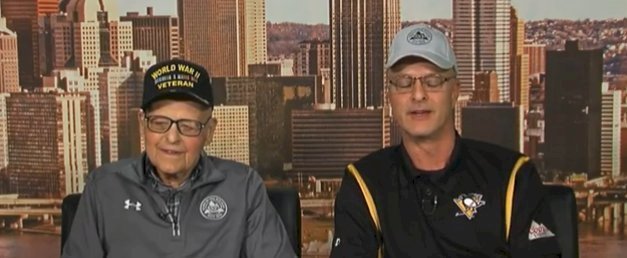 Source: YouTube/Tea Partiest
During the show, one of the co-hosts read a message from the company, "We want to thank you for your years of service and being a lifelong Coors Light fan."
They also explained that they visited the veteran's home to deliver him the beers but wanted to do something more for him. So, they invited Slavonic and his son, Bob, out to the company's hometown of Golden, Colorado to take a tour of their brewery.

Source: YouTube/Tea Partiest
Bob reacted to the news by saying, "We're going to see the actual Blue Mountains, huh?" while Slavonic simply stated, "That'd be great."
Another co-host on the show even suggested that Slavonic could be a part of a Superbowl advertisement for Coors Light soon. When asked if the veteran would be open to the idea, Bob replied that he is ready to do it.
Just like Slavonic, Irene O'Shea is another spirited centenarian, who has put many younger people to shame by committing to skydiving every year since her 100th birthday.
She has even used her skydiving passion toward raising funds for Motor Neuron Disease awareness.
Previously, another woman from Italy, who passed away at the age of 115, also opened up about the secret to her long life and health, crediting it to a special diet and positive attitude.
Please fill in your e-mail so we can share with you our top stories!